While Apple announced that the base model of its forthcoming smartwatch would cost $350, it's remained tight-lipped about the pricing of the rest of the range. Now, a new report suggests that the stainless steel version will start at $500, and the gold at somewhere between $4,000 and $5,000.
On a basic conversion to UK prices that would make the stainless steel version £313, and have the gold one costing between £2,500 and £3,120. It's highly likely that actual UK prices will be higher than that, once tax and duty has been slapped on. Still, it gives an indication of the sort of pricing levels that the possible different versions of the Watch could have.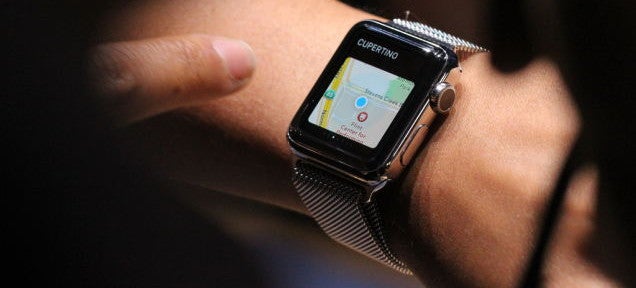 The report comes from sources at Apple via French website iGen.fr. As MacRumors points out, the site has been reliable in the past, accurately reporting the dimensions of both the iPhone 6 and 6 Plus.
It's thought that the $350 price applies to the aluminium base-model of the watch. Certainly, $500 for the stainless steel version feels about right by comparison. The cost of the gold model, though; well, quite simply it depends on how much gold there is. We'll have to wait to find out, but such high pricing would indeed make it very much a luxury item.
The iGen.fr sources also claim that Apple is hoping to release the watch as soon as possible—though other rumours claim we may have to wait until Spring of 2015. [iGen.fr via MacRumors]