In a way, artists are the most important men and women in the aerospace industry when it came to visualising the visions of the near (or far) future from engineers, scientists and experts. Here we pay tribute to the exceptional talent of official NASA artist Attila Héjja (1955-2007).
Héjja was born in Budapest, Hungary, and moved to the United States with his family at the age of two, in 1956, the year of the Hungarian Uprising. He started studying art at the age of 16, and later founded his own art academy in his home town of Oyster Bay, New York. His professional artist career spanned more than 30 years, as a NASA artist, a stamp artist, an official US Air Force artist, and an illustrator for several magazines, until his unexpected death seven years ago.
His dynamic, dramatic, and breathtakingly beautiful paintings are displayed in both private and public collections worldwide, and have been exhibited permanently in US museums, and in travelling exhibits throughout Europe and Japan. The following selection (including four iconic space shuttle paintings and several photorealistic artworks of non-existing air- or spacecraft) shows timeless depictions of his very American vision of air and space.
Tomorrow's Air Force - Systems Command, 1984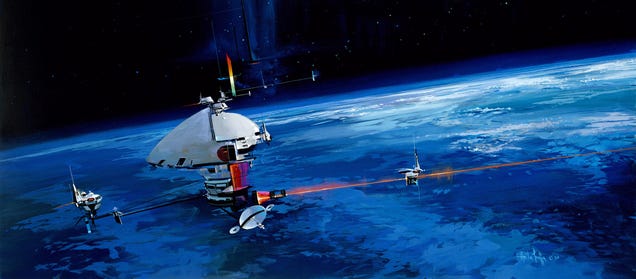 Image source: National Archives OPA
---

Riding the Laser, 1983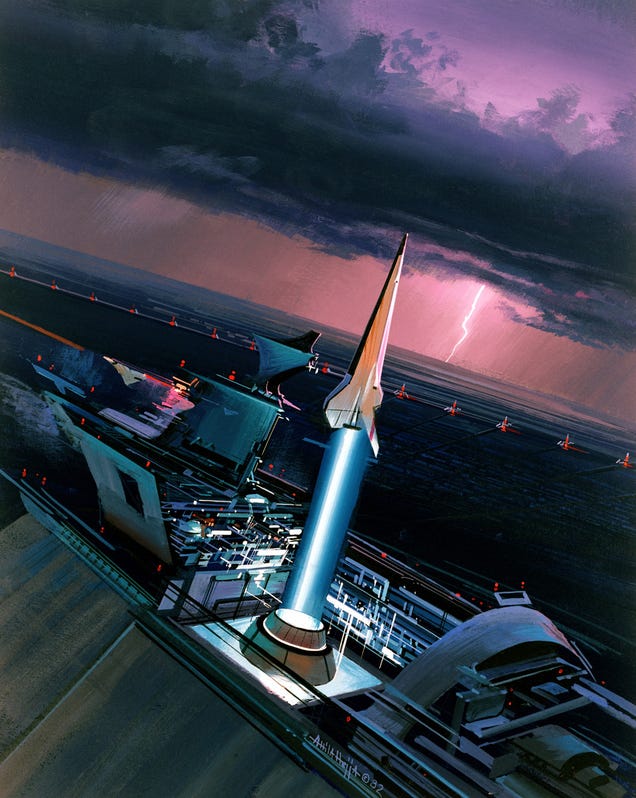 Image source: National Archives OPA
---

The New Bird, 1982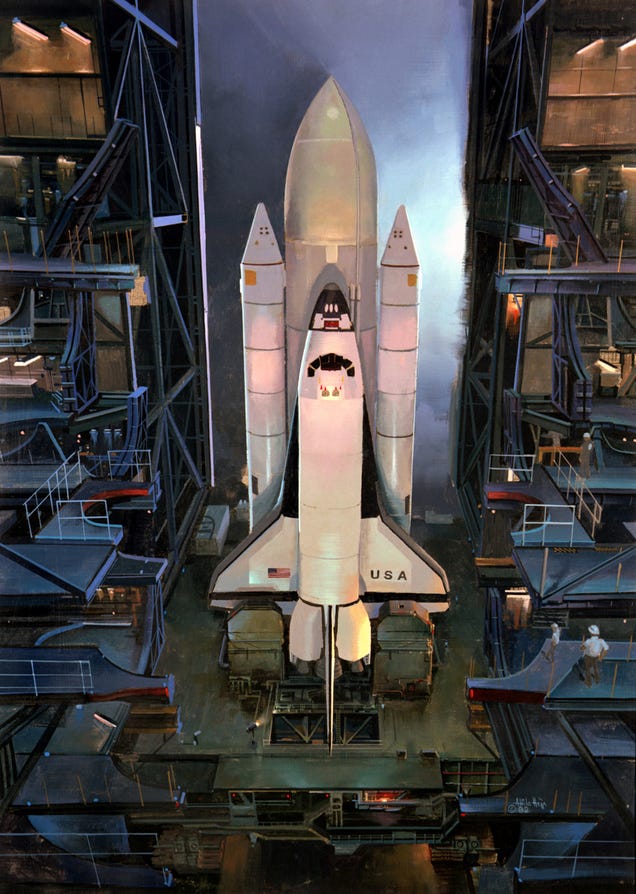 Image source: National Archives OPA
---
Cape Winds, 1984.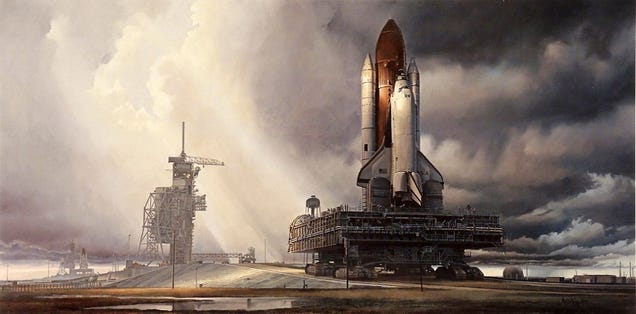 Image source: EAC Gallery
---
Lightship, 1984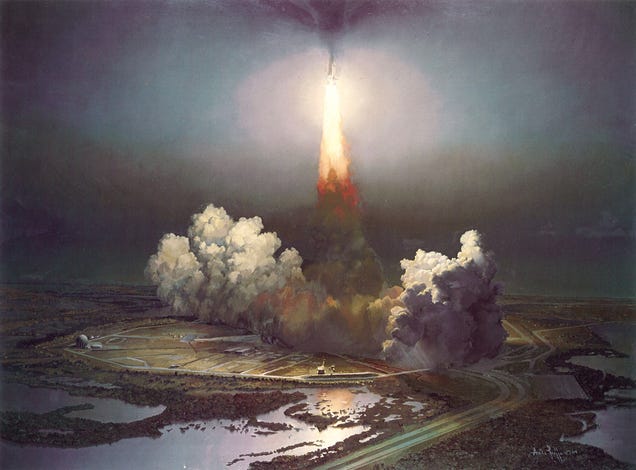 Image source: Iowa Digital Library
---
A Night Journey, 1984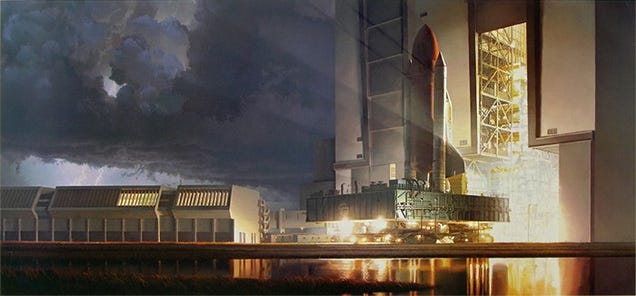 Image source: US Military Art
---
2001 and Beyond, 1982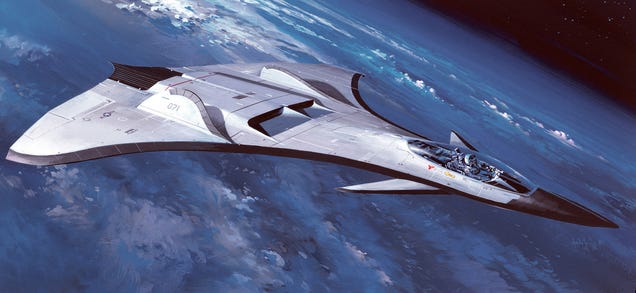 Image source: National Archives OPA
---

Super Plane Jumbo Jet, Popular Mechanics cover, March 1989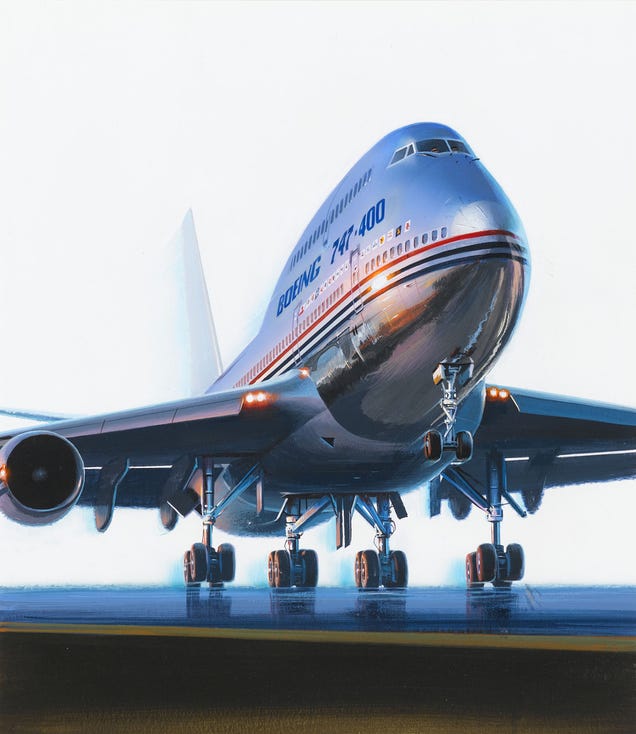 Image source: Heritage Auctions
---
Earth Light, 1992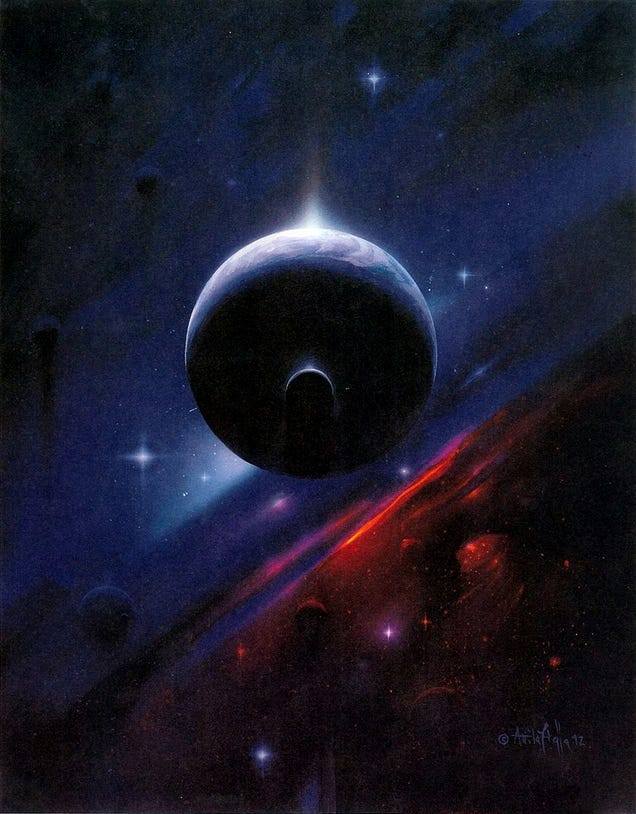 Image source: Ebay
---
1998: Five-stamp Se-Tenant series: artist's conception of living on another planet

Image source: Amazon
---
Hejja painted more than 25 awesome covers and loads of illustrations for Popular Mechanics.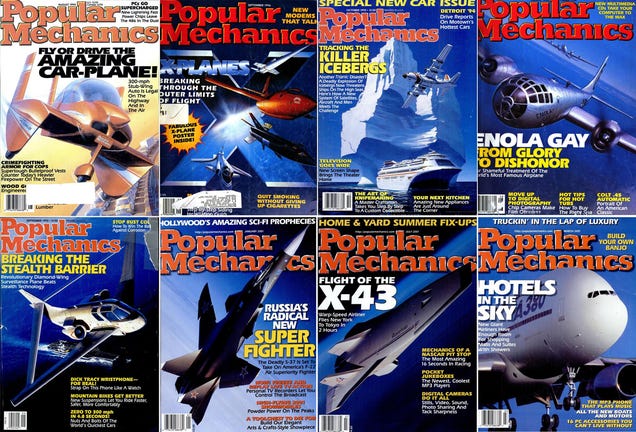 Image source: Popular Mechanix/Google Books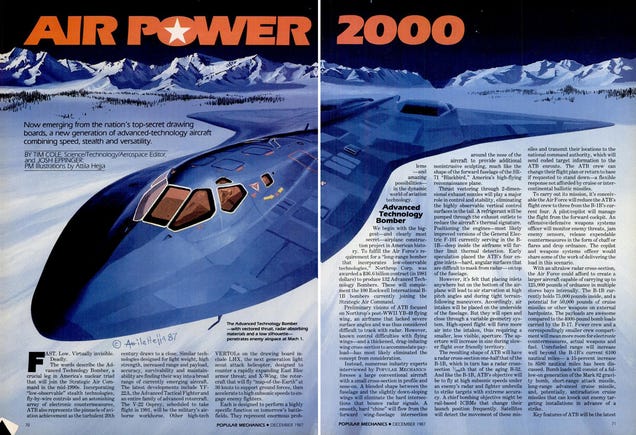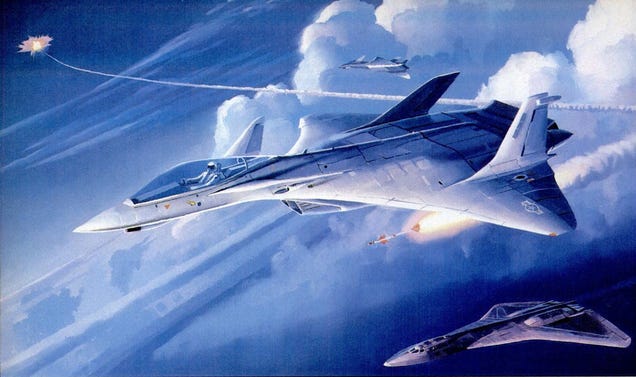 Image source: Popular Mechanics Dec 1987/Google Books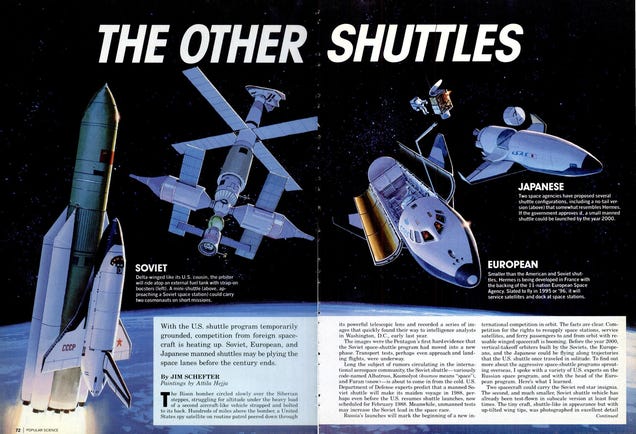 Image source: Popular Science Mar 1987/Google Books
---
...and created more than 75 science-fiction book covers, too: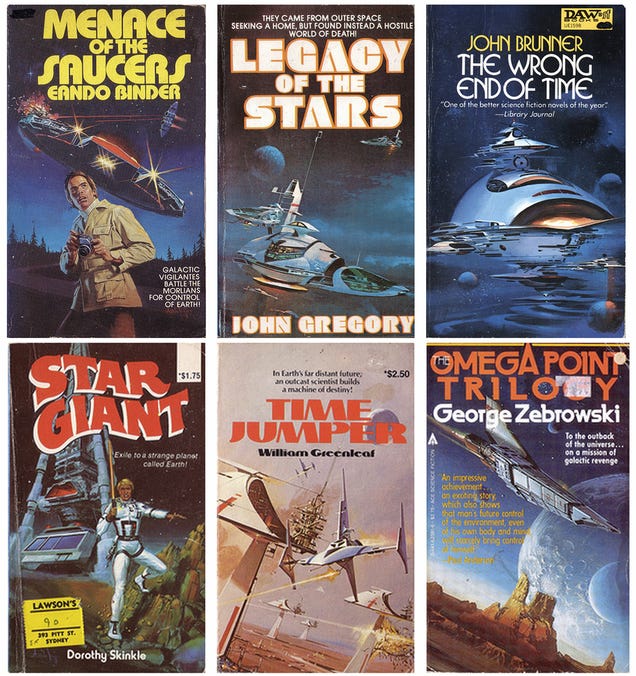 Image source: pulpcrush
---