YouTube is launching a subscription music service starting next week. To avoid those horrible ads, you'll be able to pay £9.99 a month for mercifully ad-free music and videos.
It's more than just a way to avoid hearing an advert every time you want to play Taylor Swift. YouTube announced the other features in a blog post:
It will also include a subscription to Google Play Music, with 30+ million songs, expert-curated playlists, and in the coming days, the ability to watch many YouTube official music videos right from the app.
If you get invitation to join the beta program, you'll be able to try it out for free for six months, and then pay a discounted £7.99 a month after that. (I don't know how to get an invite, but if I find out, I'll tell you.)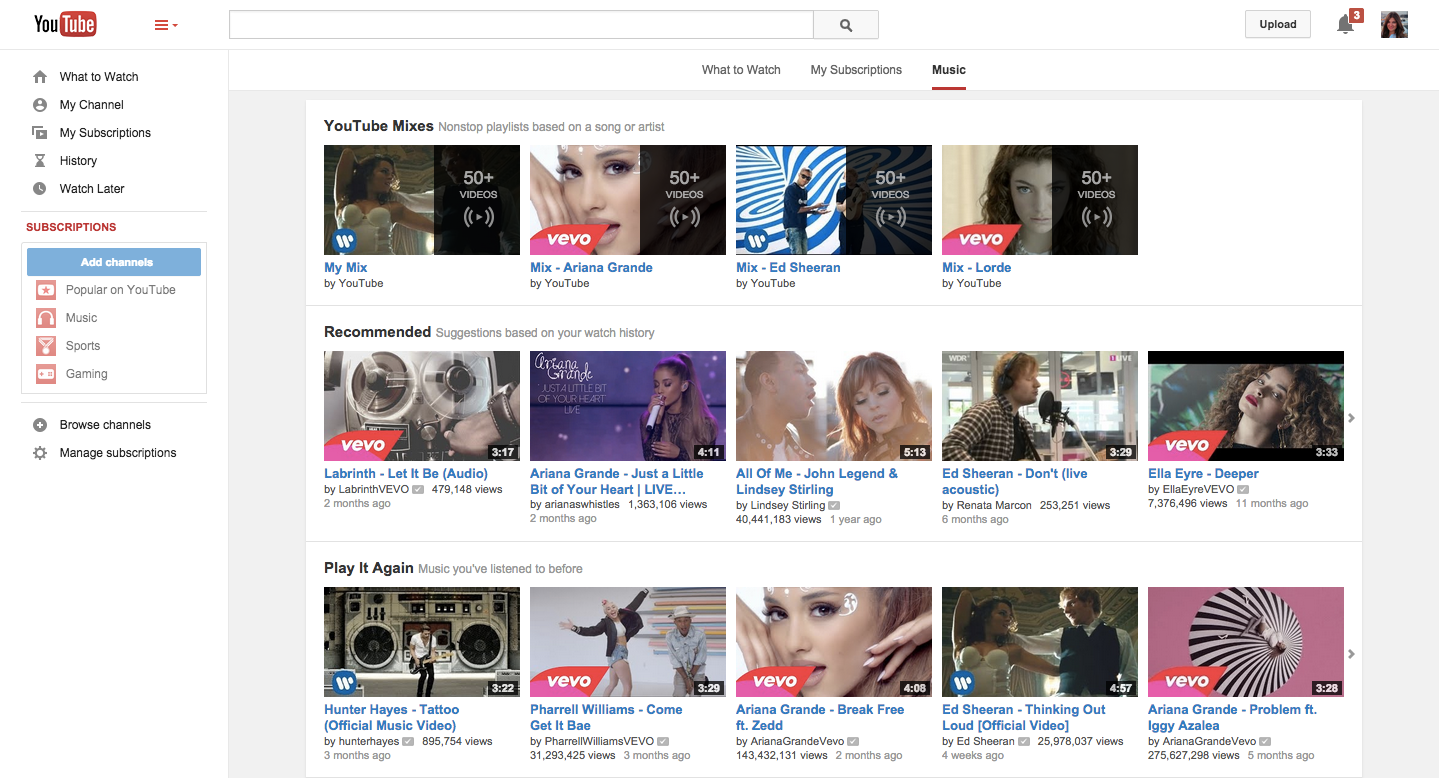 You'll be able to play music offline, and if reports are true, several indie labels have already signed on to participate.
This launches YouTube into direct competition with other streaming services like Spotify. YouTube is now basically offering Google Play music plus other perks, and Google Play is already a formidable alternative to Spotify. This could be a compelling reason to switch streaming services.
The only bad thing is that Google seems to be following the $1=£1 conversion process, because the US pricing is $9.99 and $7.99.