Remember how we told you that the resolution of Google Maps' satellite images would soon be doubled? Well, it's not the night and day double the resolution just yet, but today Google has begun rolling out much-improved 3D images to Google Earth. New York and San Francisco are the first to get the high-res treatment, but we should see this update rolling out for more cities around the world in 2015.
While these improvements are indeed the result of better high resolution cameras (and improved algorithms), Google has confirmed that, in fact, the recently launched Worldvidew-3 satellite is not responsible. Google went on to say that "we have no plans to share at this time regarding integration of the Worldview-3." In a way, this is good news, because it means images will likely get even better than what you see below, but still, mea culpa.
Above you see San Francisco's City Hall, with the improved image on the left and the old image on the right. Below are some more examples, which follow that same format.
---
Empire State Building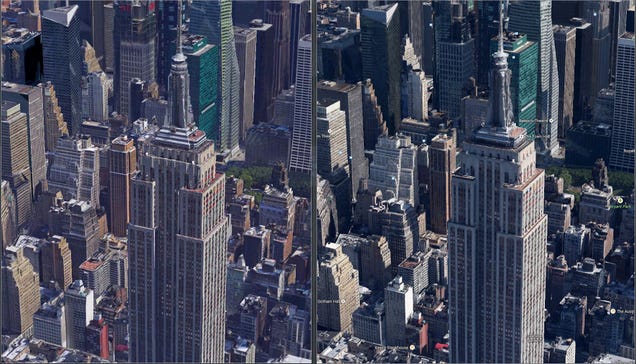 ---
South Span of the Golden Gate Bridge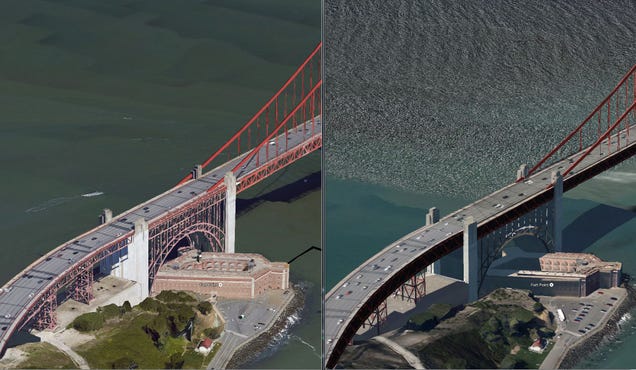 ---
Statue of Liberty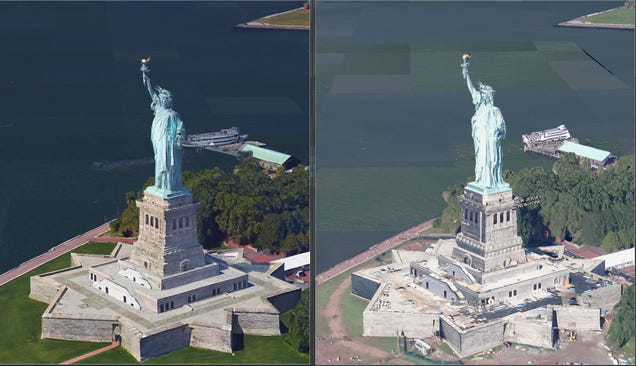 ---
Downtown SF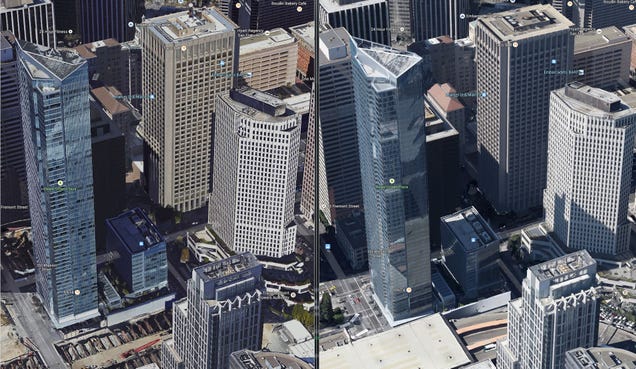 ---
Garment District NYC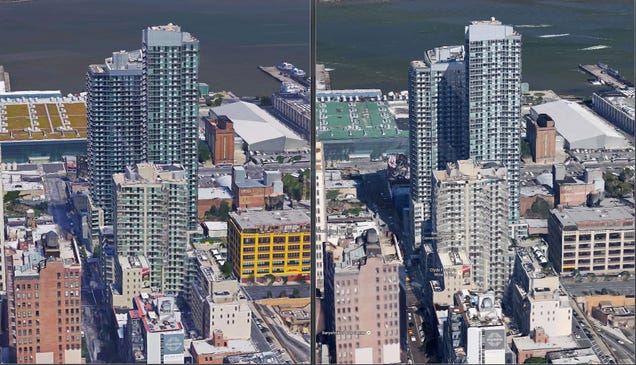 [Images courtesy of Google]