It's a vast understatement to say that Crossrail, London's newest underground trainline, is big. It's massive: 23 miles of huge tunnels below an ancient city, dug by a team of 10,000 workers, to form the city's biggest transit project since World War II.
Last week we published a few images from inside the construction site, but the full set of photos deserves a look. Crossrail's PR team published them after the tunnel digging reached the 90 per cent complete mark, a major milestone in a project that's been planned for more than half a century. Eight massive tunnelling machines were used to dig the tunnels, most of them with diameters that dwarf the humans who operated the tunnel boring machines—which were each given their own names by the public, ranging from Ada Lovelace to Isambard Kingdom Brunel, the engineer and shipbuilder to paralympian Ellie Simmonds.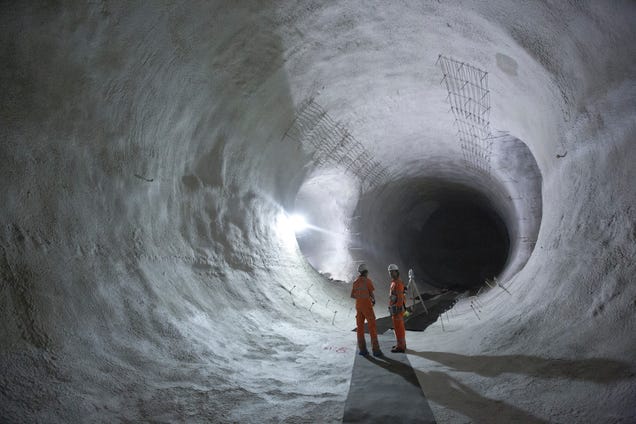 Crossrail is also poised to transform above-ground London—since it will reportedly put 1.5 million people within a 45-minute train ride of the urban core, the conventional boundaries of the city itself will expand greatly. Plus it's spurring a housing bonanza around the areas the train stations are located.
There will be 40 stations in all, ten new, which gives you a sense of the scale. [Crossrail]