LG's new line of battery-powered, Wi-Fi-enabled speakers complement its new soundbar models, for sure. But more importantly, it also fills out Music Flow, the company's Sonos-like connected-home audio offering, with some attractive, well-rounded hardware.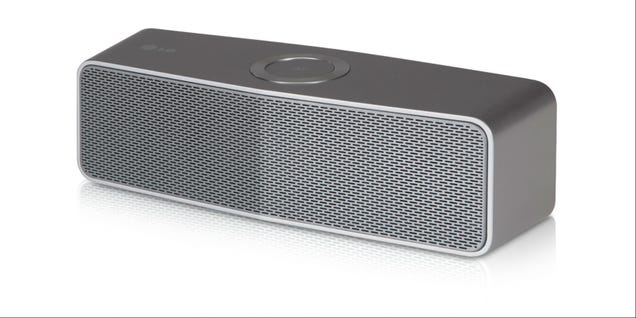 Image: The portable, battery-powered H4 speaker
Debuting at next month's CES event in Las Vegas, LG's new speaker line and soundbars are part of the company's larger audio system roll out. Music Flow connects to individual devices over Wi-Fi, rather than more conventional Bluetooth connections, with this ad-hoc speaker network then controlled and managed via a mobile app that will be available on both iOS and Android.
The app will reportedly manage both local music content and stream it from Spotify, Rhapsody and TuneIn. If this all sounds like Sonos, or one of the few Sonos-like systems that have cropped up over the years, that's because it is. But it's also an attractive bit of gear, with a few nice extra touches.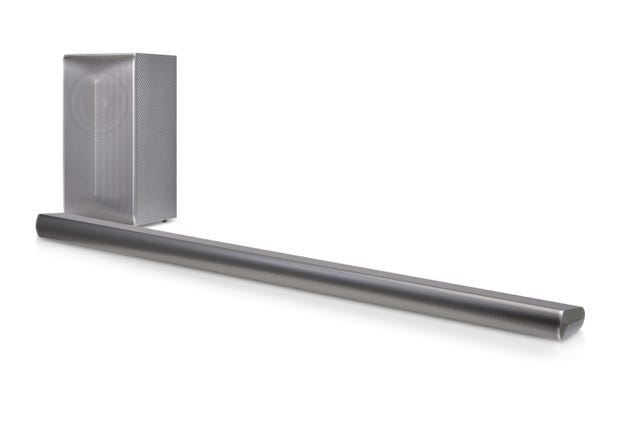 Image: the HS7
The new speakers will automatically begin playing music from the app, whenever the phone comes within a foot of it. That way, if you're listening to your mobile device as you walk through the door, all you have to do is take off your headphones and set your tech next to the speaker and boom, the music keeps playing.
Similarly, you can have your music follow you from room to room, simply by taking your smartphone along. The speakers also offer HomeChat, aka the ability to text your speakers with instructions, i.e. "turn off in 10 minutes", "set alarm for 8:30 am", or "never, ever play Olly Murs" (OK, that last one may not work).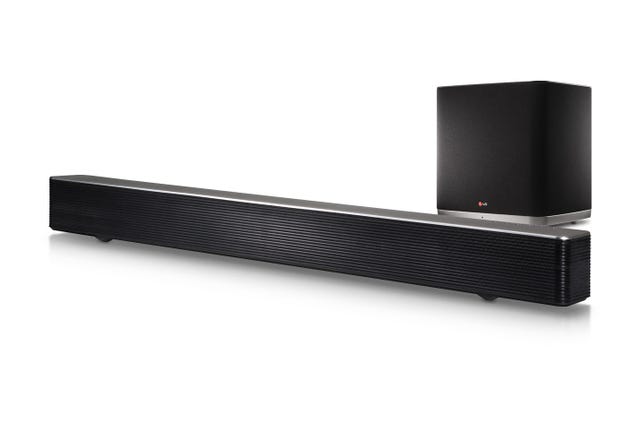 Image: the HS9
LG's remaining mum on the specific specs of these smart speakers for now – including pressing details like price and availability – but we should be getting an in-person look in just a few weeks. We'll update when we do.