Sony clearly isn't one to be complacent: its compact mirrorless camera, the A7, launched a year ago, then got a video upgrade just six months later. Now, it's successor, the A7 II, has been announced.
The new camera will be the first to feature Sony's 5-axis in-body stabilisation, which allows it to reduce shake on photographs and video regardless of the lens in use. Even lenses with no stabilisation benefit from the sensor being shifted in pitch, roll, yaw, X and Y axis. Fancier lenses can be used of course, and then the body just compensates for whatever the lens can't do.
Olympus and Panasonic have both used a similar stabilising system in their micro four-thirds mirrorless cameras, but Sony will be the first to feature the technology around a full-frame sensor. Previous Sony DSLRs did have in-body stabilisation, but it was only a 2-axis version. Other improvements on the A7 Mark II include a beefier grip with re-arranged buttons, as well as video options pulled over from the A7s, like picture profile control, S-log gamma, and the X-AVC-S codec.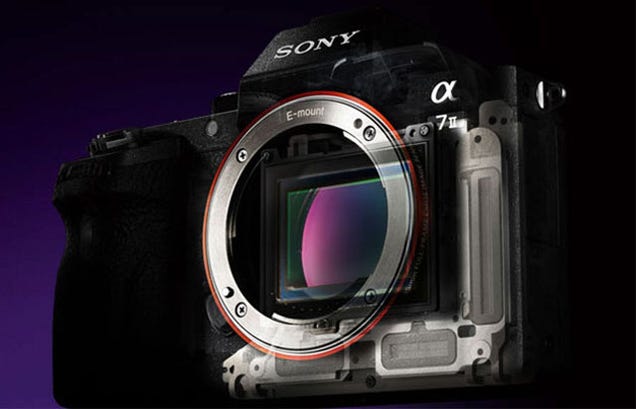 Elsewhere, the camera's autofocus system gets an overhaul, using 117 phase and 25 contrast points to make it 30 per cent faster. The camera also detects motion 50 per cent faster, too, which should make snapping objects on the move much easier.
It seems the sensor remains unchanged at 24.3-megapixels, and the body is largely similar, too. Other specs are also the same as before: an identical BIONZ X image processor with 14-bit RAW support, max 1/8000 shutter speed, 2.4 million dot finder and a 3-inch, 1.2-million pixel display.
The A7 Mark II will retail at £1,500 for the body-only and £1,700 with the 28-70mm kit lens. and will goes on sale in the UK in January, 2015.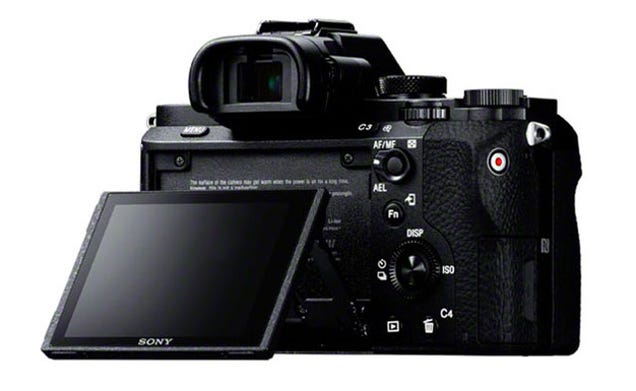 Here's a video showing the sensor shifting in place inside the A7 Mark II:
[Reframe]