There's still no definitive reason why every home should have a 3D printer, but as more and more companies allow consumers to print their own parts and accessories, the case for owning one gets stronger and stronger. And following in the footsteps of Hasbro and Martha Stewart, Hoover will now let consumers in the US print their own accessories for its vacuums, improving their functionality.
Why only in the US? Well the Hoover brand is owned by a different company over there, meaning none of these accessories will work on Hoovers bought in the UK.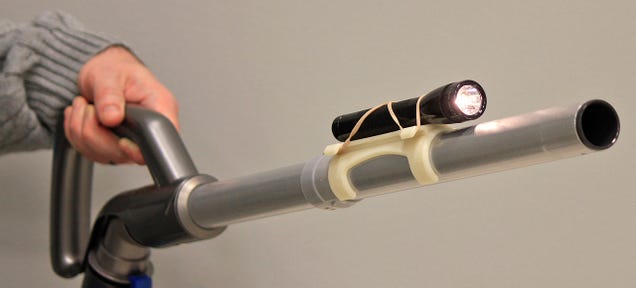 The company announced a partnership today to release a couple of 3D-printable models through MakerBot's Thingiverse platform that can be downloaded by anyone wanting to add additional functionality to their Hoover Air Cordless vacuum. One of the accessories allows a torch to be clipped onto its extension wand to make it easier to spot dirt in dark corners, and the other is a snap-on mount that allows the vacuum's extra rechargeable battery to be carried around and remain in easy reach.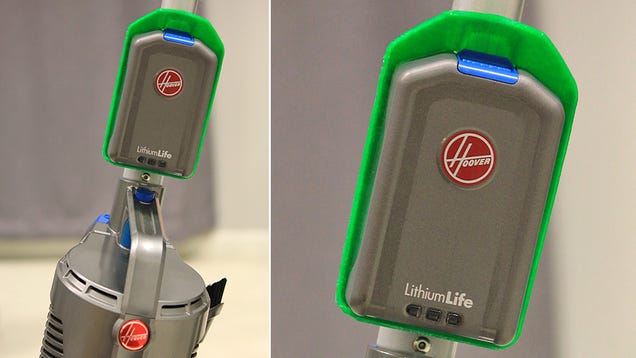 But there's a lot more potential here that Hoover plans to explore further with future vacuum models being released in 2015. How often have you found your vacuum's thin crevice tool to be not quite thin enough to squeeze into a hard to clean space? Just print yourself a better one. The company will also be listening closely to customer feedback about this initiative, and will be open to considering almost any suggestion for other parts and accessories.
It would just be nice if some UK-based companies got in on the action and let us Brits print off our own vacuum-based accessories.[Hoover]