Now that you can buy a decent Windows laptop for £150, does anyone need a Chromebook? That's an existential question we hope to answer soon. But if you want a big, honking 15-inch Chromebook, it looks like Acer's got just the Chromebook for you.
We just got our hands on the Acer Chromebook 15 here at CES, and not only is it honkin' huge, it feels extremely solid for a machine that costs just $250 in the US. While UK pricing has yet to be released, that'll still be cheap if it lands anywhere near the £160 that a direct conversion would put it at.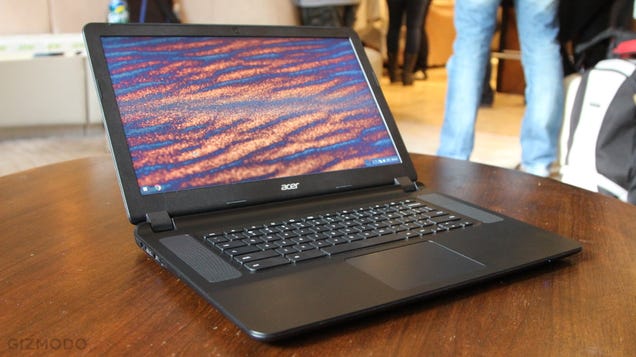 Contrary to our expectations, even the 1366 x 768 standard-res screen on this Chromebook looks surprisingly good. Sure, I can make out individual pixels at that resolution, and the colours are a little wacky at off-angles, but it resists glare pretty well and is nowhere near terrible.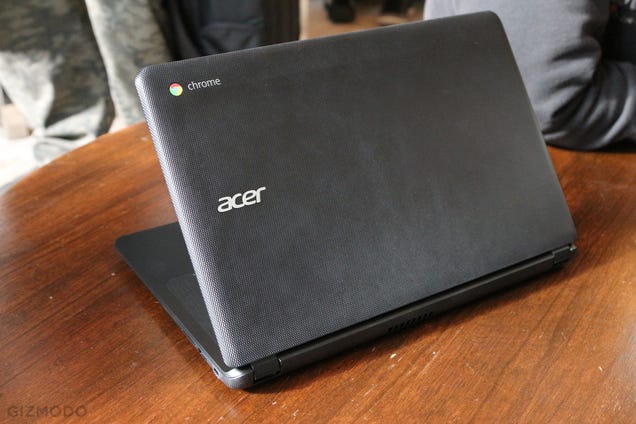 The chassis, meanwhile, feels like I could throw it clear across a room without damaging the device a bit. It's hefty, solid, Tonka-tough toy-grade plastic with a diamond texture that makes it feel way more rugged than stylish. There's barely any flex when I twist the chassis or press down.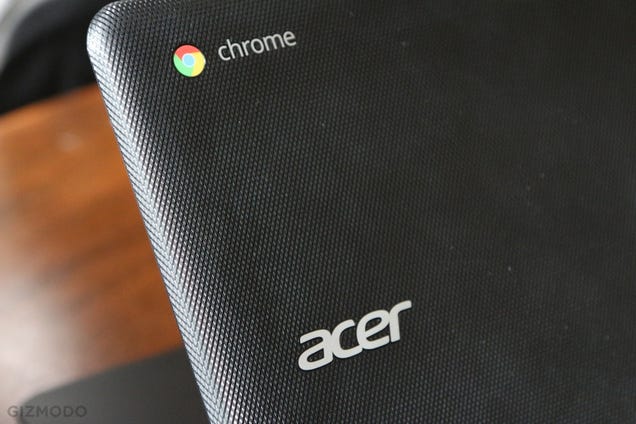 The touchpad's silky smooth for single-finger tracking (didn't have time to test two-finger scrolling or pinch to zoom) and the keyboard is reasonably nice too. Key presses feel a little shallow, but they're easy to press and don't stiffly bottom out when you push down.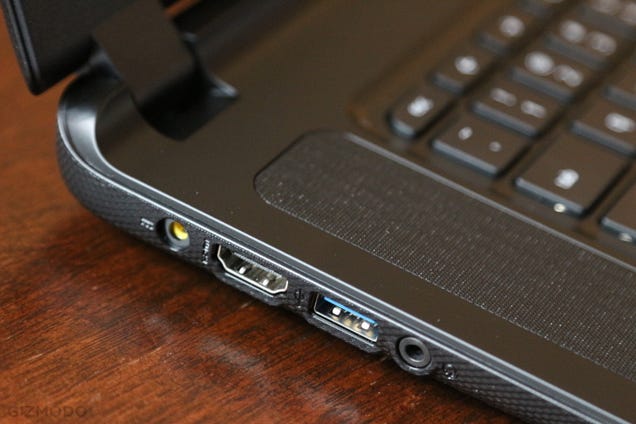 The speakers are very quiet though, and sounded muted and awkward the moment I threw some Taylor Swift up on the screen. But what do you expect for that price tag?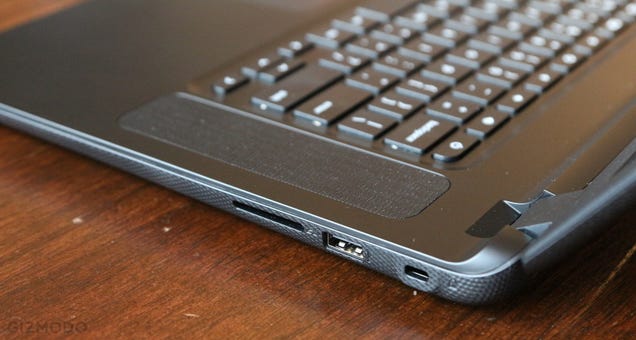 It's big, and thick, and it's hard to tell how fast the new Intel Broadwell chip is without a longer test, but as far as cheap Chromebooks are concerned it looks like a possible winner.
---
Welcome to Gizmodo UK's coverage of all things CES 2015. For our comprehensive rundown of everything new and shiny at the year's biggest gadgetorium, check here.