15 hours of battery life. A gorgeous 13-inch display that looks like it's floating in air. Silky carbon fibre sandwiched between shiny aluminium. Starting at just $800 (£528). My only question about the new Dell XPS 13: what's the catch?
I remember the first Dell XPS 13. It was smaller than any other ultrabook, but the 1366 x 768 screen was absolute crap. The second gen added a nice 1080p panel, but battery life still wasn't fantastic. The third boosted the battery with power-sipping Haswell processors, but still didn't fix my biggest pet peeve: an SD card slot for my DSLR photographs. And by that point, the $1050 (£694) price was a tad expensive for a machine without a crazy QHD+ screen or a fancy hinge to turn it into a tablet.
Well, the new Dell XPS 13 goes above and beyond, if the spec sheet I'm reading is correct. You can get your SD card slot, your crazy 3200 x 1800 touchscreen, your backlit keyboard, and battery life to spare, in a 1kg package even smaller and lighter than its predecessor. With Intel's new Broadwell processors and impenetrable voodoo, Dell is seeing some 11 hours of battery even with that QHD+ display—which, let's face it, will probably translate into 9 hours of real-world use, but still put it at the head of the class.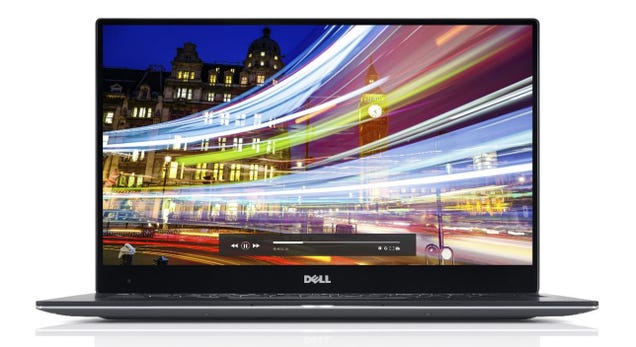 Plus, Dell will sell you a 12,000mAh external battery pack for $100 (£66) that can extend the battery life even further: up to 7 additional hours. (It'll also charge your phone over USB.)
For a crazy $800 (£528), the new XPS 13 will merely come with a 13-inch, 1080p display, a Core i3 processor, 4GB of RAM, 128GB of solid state storage, 2x2 802.11ac Wi-Fi, Bluetooth 4.0, two USB 3.0 ports, a Mini DisplayPort, the aformentioned SD card slot and a 3.5mm headphone jack. For $900 (£595), you can get a Core i5, or drop $1000 for a Core i7 and 8GB of RAM.
Sadly, you'll need to cross the $1300 (£859) mark to get your 3200 x 1800 touchscreen display, and I bet trading up for a 256GB or 512GB solid state drive will cost a pretty penny as well, but I'm still impressed how much Dell has crammed into the base model.
So what's the catch, Dell?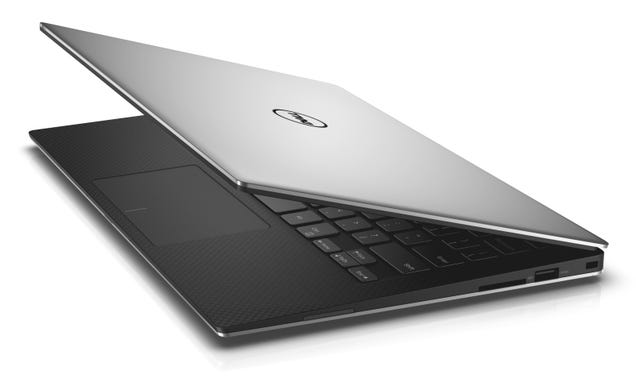 The XPS 13 is on sale today. As you'd expect, it's merely the spearhead of a larger push: the XPS 15 is getting a 4K display, the company's cheaper Inspiron line is getting Broadwell processors, and the Inspiron 15 5000 and Inspiron 23 All-In-One desktop are getting Intel RealSense 3D cameras so you can control them with the wave of a hand.
Dell's gaming subsidiary Alienware is launching a pair of new gaming laptops as well: the Alienware 15 and Alienware 17, which will each sport Nvidia GeForce GTX 980M graphics options and the Alienware Graphics Amplifier port if you need even more power. If you opt for the Alienware 15's new 4K display (!), you might want to plug in a desktop graphics card.
---
Welcome to Gizmodo UK's coverage of all things CES 2015. For our comprehensive rundown of everything new and shiny at the year's biggest gadgetorium, check here.