What really set Garmin's original Vivofit apart from the myriad of other fitness trackers already on the market at the time wasn't its always-on screen or its battery that was good for an entire year: it was the use of a thin red bar on the display that grew longer and longer while you were inactive.
Garmin's new Vivofit 2 improves on that guilt-inducing reminder with audible alarms that will eventually shame you into getting up and getting active.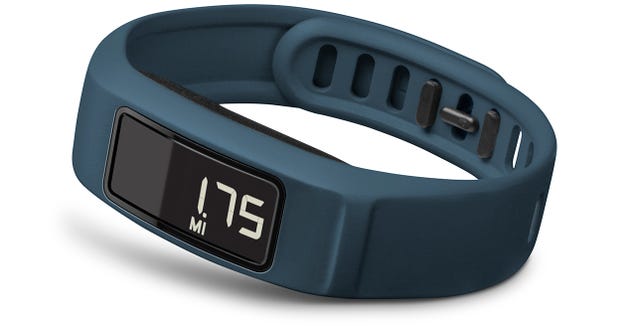 Available in black, white, pink, and navy blue sometime in the first quarter of 2015, the Vivofit 2 will come with the same £99.99 price tag as the original version, as well as all of the fitness, sleep tracking, and smartphone syncing capabilities of the first Vivofit.
It's also waterproof to a depth of 50 metres and boasts the same non-rechargeable but swappable battery that's good for a continuous year before it needs to be replaced, so there's really very few reasons to ever take it off.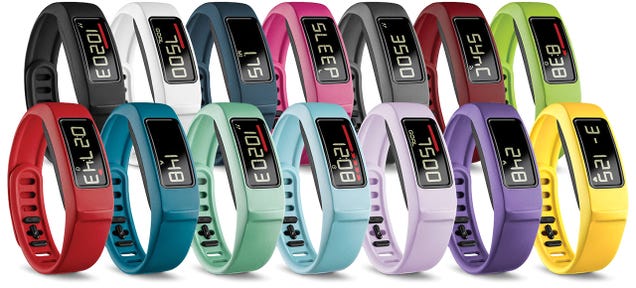 The inclusion of the audible alert for when you've been inactive for too long is a nice addition on the new model, as it was easy to miss the on-screen alerts on the original Vivofit; as is the addition of a backlit screen on the Vivofit 2. Since it never needs charging it's really designed to be worn all day long, and now you can finally see the screen in the dark of night. [Garmin]
---
Welcome to Gizmodo UK's coverage of all things CES 2015. For our comprehensive rundown of everything new and shiny at the year's biggest gadgetorium, check here.