Seventy years ago, in one of the most controversial actions of the Second World War, the British Royal Air Force (RAF) and the United States Army Air Forces (USAAF) dropped around 4,000 tonnes of highly explosive bombs and incendiary devices on Dresden.
Only months before the war's end, in four fierce raids between 13 and 15 February, the allied bombers obliterated over 1,600 acres (6.5 km2) of the historic city centre, too, and the bombing and the resulting firestorm killed at least 25,000 German people.
If someone were to look out at the burned Baroque city in the days after the devastating attacks, from the Town Hall tower -- seriously damaged but still standing among the ruins of the downtown -- they would have been shocked by the horrific view.
Now, 70 years after the bombing, visitors of Panometer gasometer in Dresden can watch and remember what happened in the hell of war as artist Yadegar Asisi has created a 1:1 scale circular panorama, 100 metres wide by 30 metres high, that depicts the smouldering ruins of Dresden in the immediate aftermath of the Allied firebombing.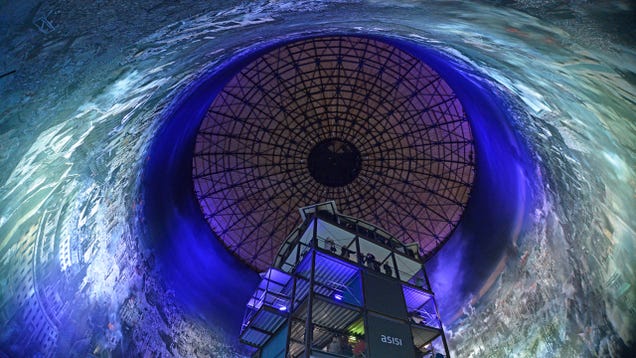 The goal of the huge 360-degree artwork is more than remembering the horrors of Dresden, as the artist explains:
The project broaches the issues of tragedy and hope in Europe. It does not merely show the tragedy of Dresden, but draws attention to the interactions of European war-torn history. By 1945, not only had a large number of European cities been destroyed, such as Rotterdam, Coventry, Stalingrad and Warsaw, but also numerous German cities. [...] The panoramic experience is rounded off with the accompanying music by film composer Eric Babak and sound effects reflecting the era and the setting in the scene.
Not seeing but knowing how many citizens of the Elbe metropolis died in the raging fires this apocalyptic piece of art seems even more appalling, as the following photos partially show.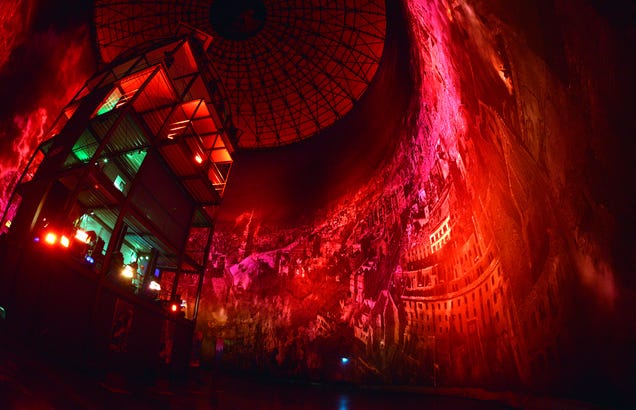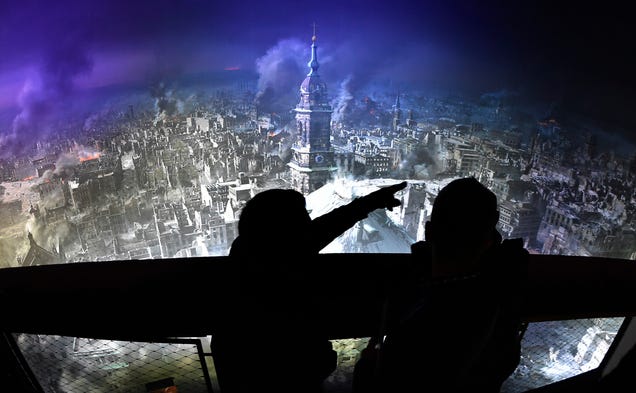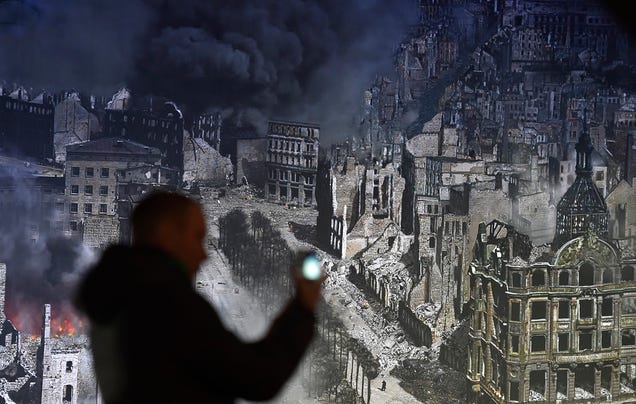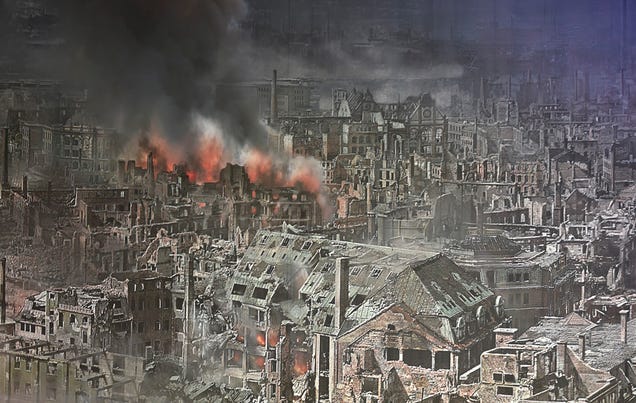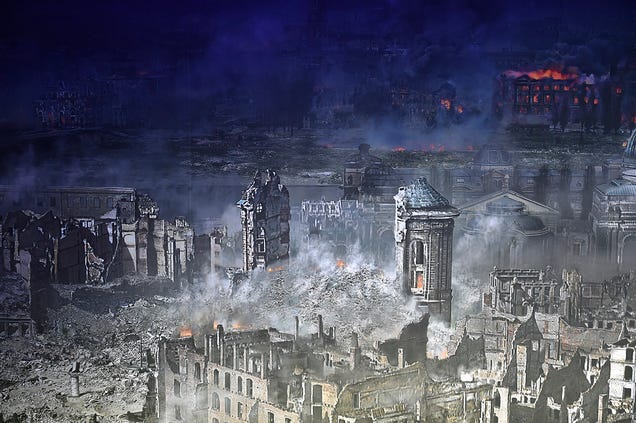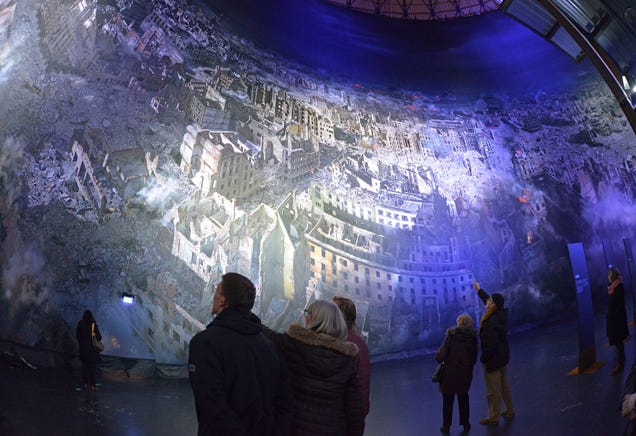 Photos: Matthias Rietschel/Getty Images
---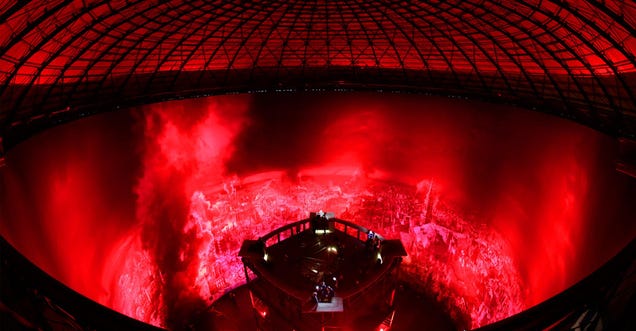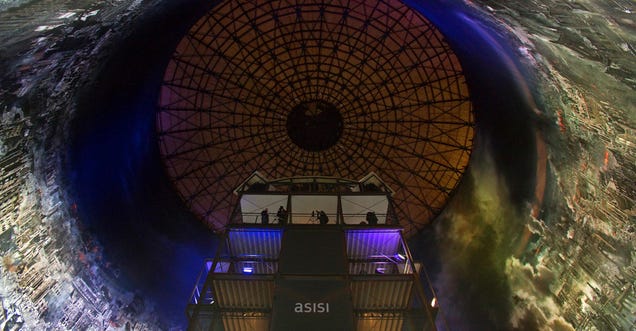 Photos: Tom Schulze © asisi