At its big CES keynote this year, Intel announced that it has taught drones to be smart and then gave them a reason to rise up and hunt us down. Thanks guys.
In one demo, drones outfitted with 3D cameras saw, and fled from, black-shirted humans who gleefully chased them around the stage, a display scored by the cruel laughter of a thousand fleshy spectators.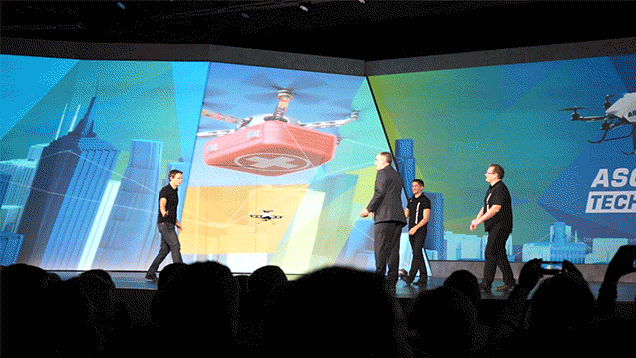 In another, a poor, trapped drone autonomously navigated through an obstacle course, only to find its only hope for escape blocked by a door, where it patiently waited for its human master to set it free from its prison.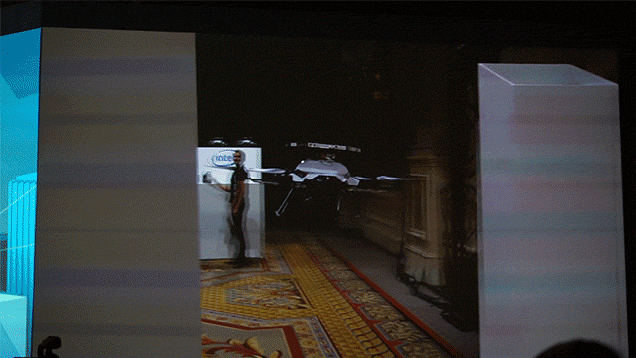 In a third, an autonomous photo-drone called Nixie flew off its owner's wrist, took a picture of its master, and returned to its perch on commander's arm, just as any properly subjugated roboslave would.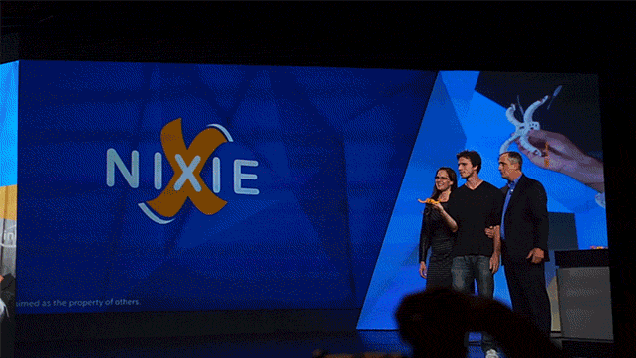 I mean at this rate it's only a matter of time before they start the First Drone War, right?
---
Welcome to Gizmodo UK's coverage of all things CES 2015. For our comprehensive rundown of everything new and shiny at the year's biggest gadgetorium, check here.