The TV industry is still keen on 4K TVs but, to a certain extent, it's pretty much moved on from the dream of 4K OLED televisions. Not LG, though – it's got seven gorgeous new UHD OLEDs on the way and it's showing them off at CES.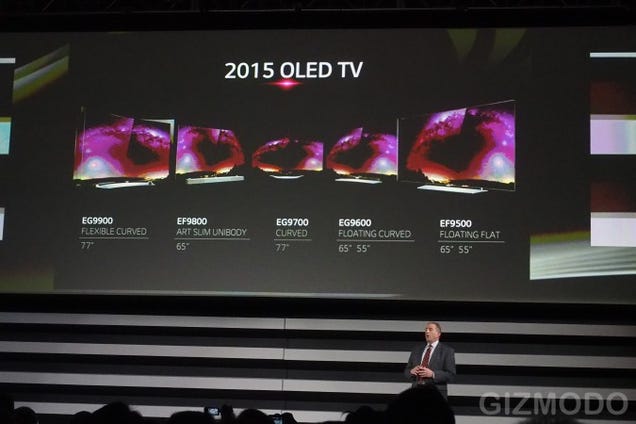 The firm only just revealed its new fleet of LED tellies last month, but the OLEDs are dominating its Las Vegas conference. The firm has long been a leader on OLED televisions and from a consumer point of view you should be excited because in terms of current tech, OLEDs produce brighter colours and the deepest blacks.
The TVs will all come out this year and include a 77-inch flexible model that can be either flat or curved; a 65-inch flat unibody, a 55- and 65-inch floating flat model, and 55- and 65-inch floating curved numbers. Like the LEDs announced in December, these TVs will run LG's WebOS 2.0 platform.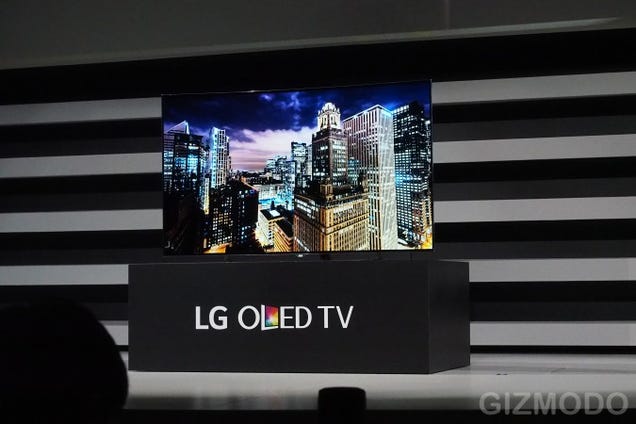 LG announced that its sister company LG Display made a $600 million (£394 million) investment in OLED, so the company is obviously doubling down on the technology. No word on how much the TVs will cost – a bundle, no doubt – or when we can expect to actually be able to buy them. Or at least look at them fondly through John Lewis windows.