USB flash drives have already broken the half-tera barrier, but if you're looking for compact portable storage that's a little cheaper, Seagate has squeezed its ultra-thin 500GB laptop drive into an equally svelte seven-millimetre thick housing that still makes room for a built-in USB port.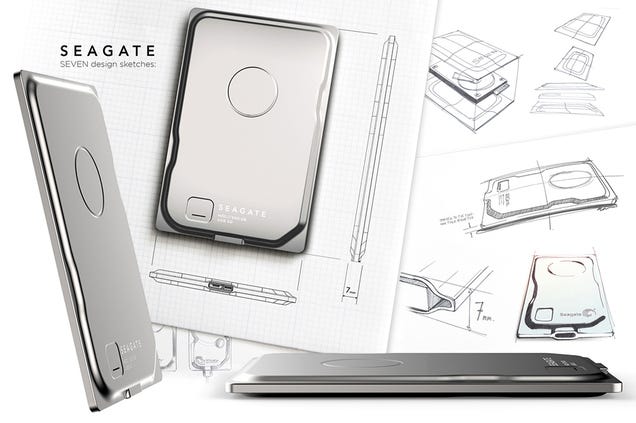 Available mid-to-late January for $100 (£65 d/c, exact UK price to be confirmed), the Seven's steel enclosure not only provides rigidity to protect the drive inside, it also allows labels and other information to be stamped onto the case during the manufacturing process so there's no need for garish stickers or labels to be added afterwards. That's particularly useful when you're carrying this drive in your bag's thin document pocket and there's nothing to peel off or get snagged as you slide it in and out. [Seagate]
---
Welcome to Gizmodo UK's coverage of all things CES 2015. For our comprehensive rundown of everything new and shiny at the year's biggest gadgetorium, check here.