I really would have no practical use for this Neo-Macintosh or Macintosh Neue or whatever you want to call it. But I want it. I would totally buy it. Shame that Apple won't ever make anything like it. It's too far removed from their current design ethos.
But, look at the thing, forget that it's a concept for a computer, and imagine it as an iPad stand, one that would add further functionality to the tablet. Genius. Apple would flog them by the shipload, finally giving expandable storage to their disciples.
The concept was drawn up by the clever brains at CURVED/labs using an 11-inch MacBook Air screen that has a touch interface.  There's 128GB of flash memory built in and either 4- or 8-gigabytes worth of RAM slipped in too.
*Shameless brag* And it would look perfect next to my original Macintosh from 1984.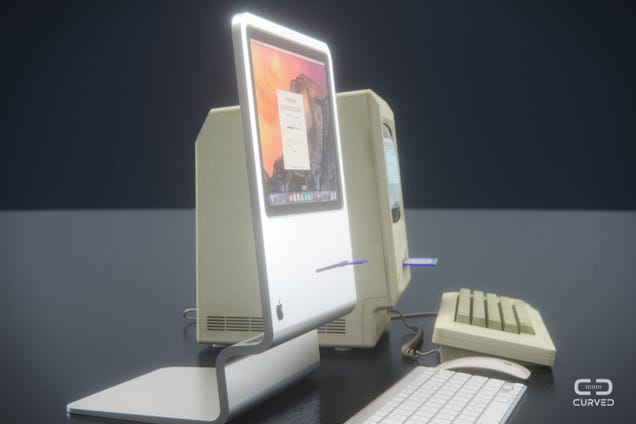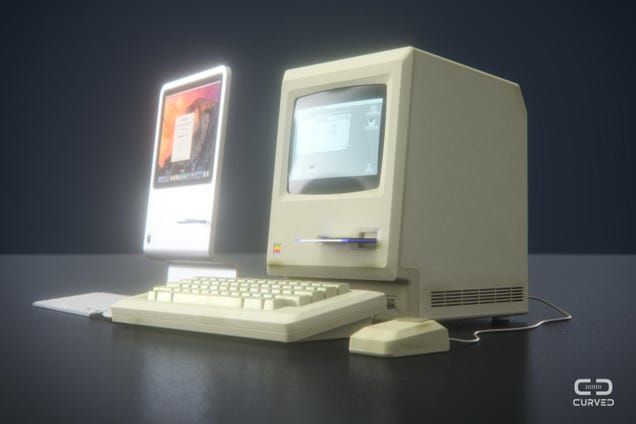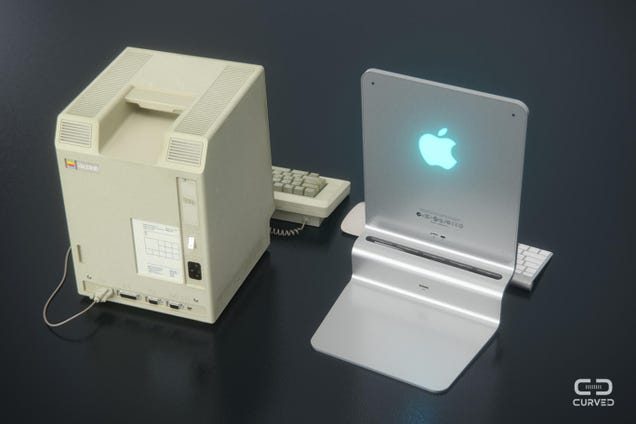 Art by our friend Martin Hajek
[Sploid]