The dreams of awesome retro smartphones, Google's cleaning up the porn, and one big Sony tablet leak. Welcome to Bitstream, all the news tidbits and rumours you missed in the last 24 hours.
A PC legend Comes to Your Pocket
The Commodore 64 is the highest-selling single PC ever made, shipping 15 to 17 million units worldwide. Now, this 8-bit wonder, built in in 1982, lives on as simply a tech memory. The company that made it hasn't even been around for nearly two decades.
But designer Massimo Battaglia decided to reimagine the Commodore 64 for the modern age, as an Android smartphone. The attention to design goes deeper than simply adding the commodore logo between two haptic navigation keys. Battaglia looked closely at the very design of the OG Commodore 64 and tried to replicate the contours and styling in this (sadly) only fictional handset.
Here's a few more pics, but be sure to check them all out on Battaglia's website. [Tuvie]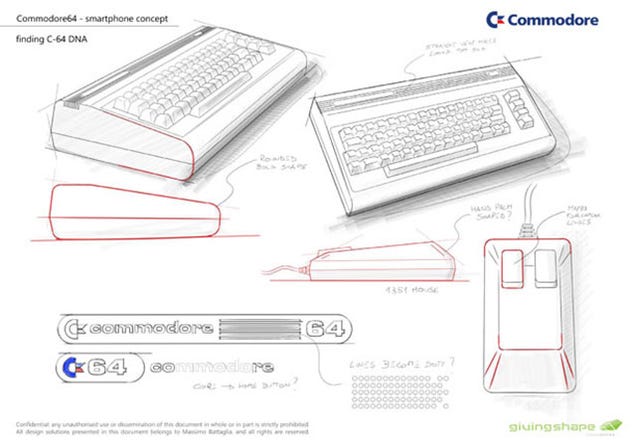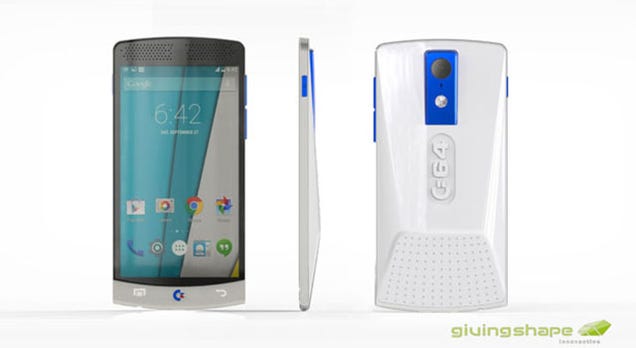 Google's cleaning Blogger of porn
At one point yesterday, it began to feel like National Clean Up the Internet Day. Reddit made an announcement to fight against stolen porn. Even though enforcing such rules is still a big question mark, it was a much needed policy change. But earlier in the day, Google made another announcement that the company would soon begin banning explicit content from the platform, Blogger. The blogs will actually be set to private, and you'll need invites from the admin to view them.
Blogger will essentially be scrubbing blogs clean of "sexually explicit and graphic nudity", though nudity that "offers a substantial public benefit, for example in artistic, educational, documentary, or scientific contexts" will be spared. What's strange is that Google's original take on explicit content was to just label the site as adult because to censor such content would be contrary to a platform designed for "freedom of expression". I guess Google is a little more conservative that we thought.
You have until March 23 to view all the porny blogs that you can. [Google]
Rumourtown
Reaching massive heights on the "bullshit meter," a rumor is circulating that the Apple Watch may have 100,000 apps when it launches. [

Cult of Mac

]

Google still wants you to start strapping stuff to your face on the regular and supposedly the company already has Google Glass 2.0 in the hands of some partners. [

Talk Android

]

Only days before MWC, it seems Sony won't be completely quiet at the massive gadget fest as photos leak of the upcoming Xperia Z4 Tablet, which looks like a massive Z3 with a 2K screen. [

Xperia Blog

]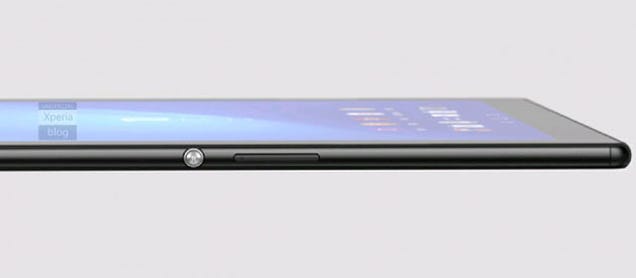 Your Apps, Updated
De(vices)
All smartphones are getting VR headsets. The Note 4 has one. LG has one. Apple wants one. But one enterprising maker decided he didn't want to wait for the OnePlus One headset...so he just made his own. [

Slash Gear

]

LG Watch Urbane will most likely be a major spotlight for LG at Barcelona's upcoming Mobile World Congress. But why wait to get a closer look?
What You Might Have Missed on Gizmodo
15 Clever Recipes to Try With IFTTT's New Do Apps
Will Samsung Make Better Cities Than They Do Mobile Phones?
Seven Slow-Mo GIFs That Show Off Android Lollipop's Delightful Animations
The Most Common Numbers in 10 Million Passwords