It looks like NECA is ready to stop teasing its Master Chief-inspired motorcycle helmet and finally start flogging an actual product as early as July of this year.
And while it might look like a Halloween or cosplay costume accessory, this helmet is officially DOT-approved in the US (where does the DfL stand, we wonder?) and will protect your noggin whether you're riding a motorcycle, Warthog or Scorpion tank.
Pricing details still haven't been finalised, but when finally available the helmet will come in four sizes, include a glove-friendly flip-up visor and have enough capacity inside to accommodate a rider wearing glasses.
However, die-hard Halo fans might be disappointed to learn that Cortana won't be accessible while wearing the helmet, although she'll certainly be with you in spirit. [NECA via Polygon]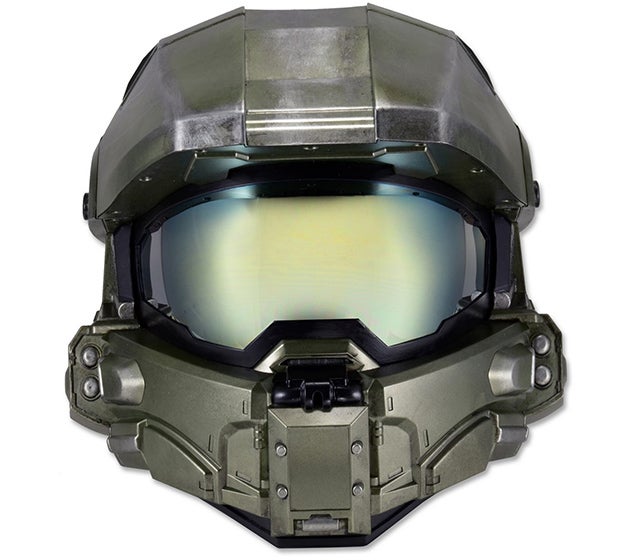 ---
This article originally appeared on Toyland, a Gizmodo blog that loves toys