BlackBerry and American Idol host-turned-tech entrepreneur Ryan Seacrest are not buds. The first Typo keyboard – an absolutely horrible iPhone keyboard attachment you wouldn't wish on your worst enemy – was just the focus of a lawsuit that cost Seacrest's startup nearly $860,000 (£560,000). Now BlackBerry is back, and suing them again for the Typo 2.
According to The Hollywood Reporter, here's what the complaint has to say on the matter:
"Just as they did with the Typo Keyboard, Defendants have again copied numerous proprietary designs and patents in the Typo 2 Keyboard. The Typo 2 Keyboard still blatantly copies BlackBerry's iconic keyboard dress designs that have been embodied in numerous BlackBerry smartphones from the 2007 BlackBerry 8800 to the current Q10 and Classic models."
Let's take a look, shall we?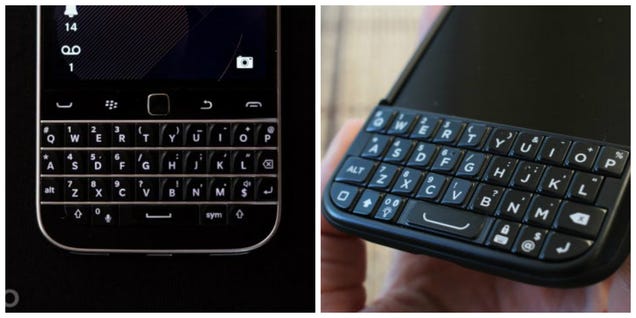 Classic on left and Typo 2 on the right.
Looks like BlackBerry has a point, even if the itemised list of similarities reads a little nitpicky: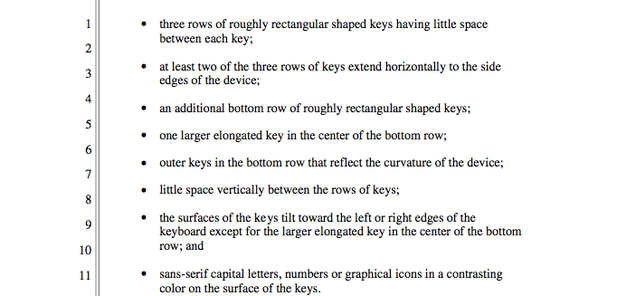 We're not talking multimillion-dollar suits here, so the money exchanged isn't really the point. The fight, itself though, is just great. It's like watching the two worst teams in football hammer away at in a relegation battle: nothing, and yet everything, is at stake.
I think BlackBerry might not care as much if the Typo was actually good. I mean, they'd probably still sue Seacrest and pals, but at least the imitation would be somewhat flattering. But the Typo keyboard is one of the most misdirected attempts at trying to bring physical keys to digital smartphones. You can almost hear BlackBerry screaming through the lawsuit: "Hey, that's our thing; stop making it look so bad." [THR via The Verge]