BitStream is the stream of consciousness of the tech internet, gathering up all the pieces of news and rumours that may have slipped by in the last 24 hours.
Obama Uses a Selfie Stick, and That's a Good Thing
President Obama is an internet president. He needs to do things and say things that no other president would ever have to do, simply because a majority of his voters consume news online. Last week, Obama did a number of interviews with online publications, one of them was with BuzzFeed, and the site's editor Ben Smith (you can read the transcript here.)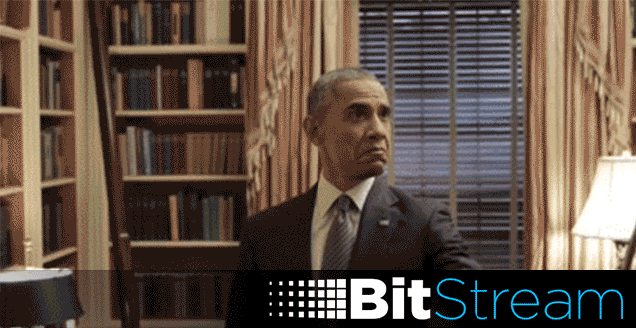 Along with the interview, BuzzFeed did a little teaser video showing Obama doing some funny sketches, even cursing his own name in frustration ("Thanks, Obama"). And yes, he brandishes a selfie stick. After this video aired, opponents (read: Fox News) were quick to denounce the segment as dumb, "Tone Deaf" and a waste of time.
But I've always seen Obama's appearance on pop culture platforms like TV shows and Buzzfeed as particularly genius. Yes, he's hawking his legislation, but at least he's smart enough to realise how people consume news now. It's about going viral, making fun of Zach Galifinakis, and yes, sometimes using a selfie stick.
And if people have a problem they're just going to have to get used to it, because you can almost guarantee you whoever wins in the US Presidential election in 2016 is destined to do an entire interview for the Oculus Rift or something. [BuzzFeed]
Twitter Doesn't Think We See Enough Ads Online
Want to see more ads? Probably not, but we're most likely going to get them anyway. Twitter CEO Dick Costolo, speaking a tech investors conference in San Francisco yesterday, says he wants 5 per cent of the content you view on Twitter to be ads. For a more tangible example, that means that in the future one out of every 20 tweets may be an ad.
Costolo admits that they are well below that metric now, but 5 per cent would put them on the same ad goals as Facebook. There's no real timeline for the ad bump, so it'll slowly increase over time, until one day you realise that your feed is swimming in ads. [The New York Times]
Rumourtown
Your Apps, Updated
De(vices)
Bucket of Random
What You Might Have Missed on Gizmodo
Some Guy Figured Out How to Delete Every Photo on Facebook
How to Turn Your Smartphone Into the Ultimate Spy Tool
Virgin Media Pledges £3 Billion to Bring Fibre Broadband to 4 Million More Homes
Dinosaurs Went on Jurassic Benders with Ancient Hallucinogenic Grass