Holy crap, it's real! Behold the first glimpse of 47th richest person in the world Paul Allen's crazy space venture: the largest plane in history, a 117-metre-wingspan beast designed to carry and launch a giant rockets to space, with a combined weight of 540,000kg! Check this out: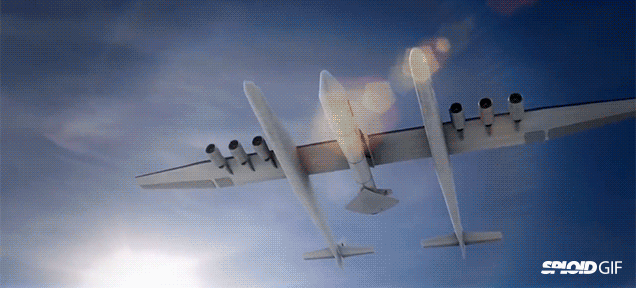 Now watch this concept video to observe the tail sections on the twin fuselage:
And now look at the scale of part of those tail sections compared to the humans in the photos: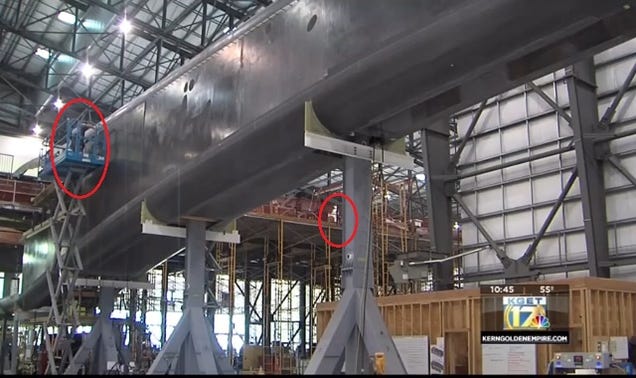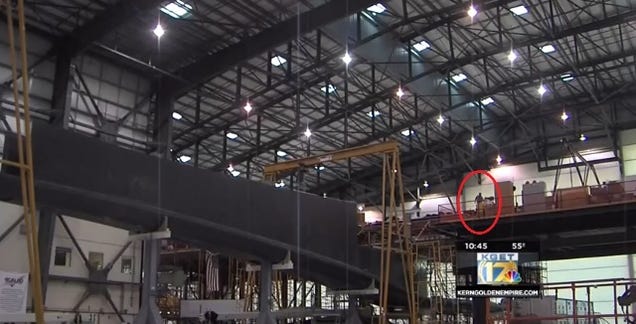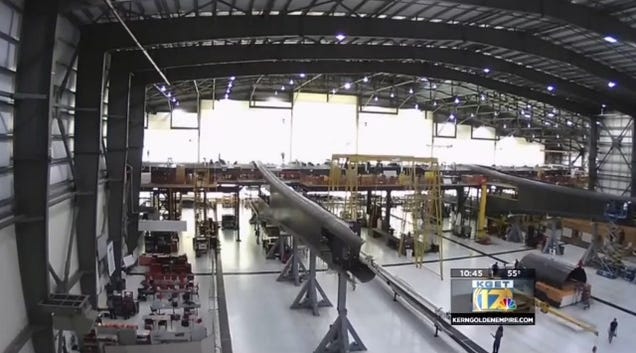 And that's only the tail sections! Insane. This graphic compares the Roc – as they call it – with other planes, like the 747-8, the Airbus A-380-800 or the ill-fated Hughes H-4 Spruce Goose.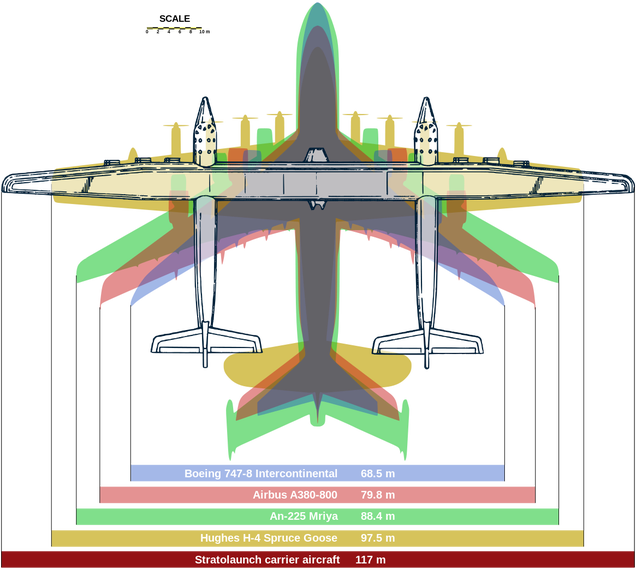 If you think this will go nowhere, remember that we are talking about Microsoft co-founder Paul Allen – who has more money than god – and Gary L. Wentz, Jr, the project leader who was the former chief engineer of the Science and Mission Systems at NASA's Marshall Space Flight Centre.