Watch Hafthór Júlíus Björnsson (AKA The Mountain from Game Of Thrones) carrying a 1,433-pound (650kg) log on his back and walking five steps with it – in turn breaking a 1,000-year-old viking weightlifting record as he does.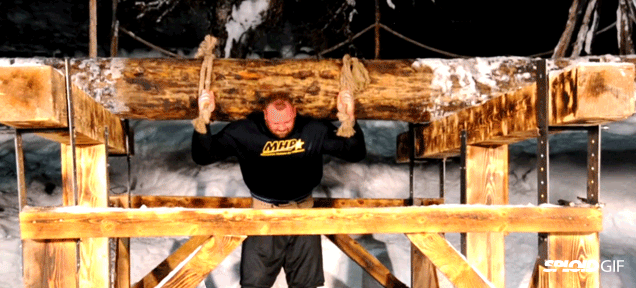 The record is based on the legend of Orm Storulfsson, an Icelander that carried a 1,433lb, 10-metre-long Monster Wooden Log, which was said to take 50 men to place it on his back. The legend says that right after he took the third step his back couldn't hold the weight and broke. Orm was never the same again…
Can't get enough of your Thrones fodder? Head down to the O2 in London for the official exhibition from February 9th, where you can choose between the Oculus Rift-fuelled 'Ascend The Wall' experience and sitting on an actual Iron Throne, depending on your embarrassment threshold.
---
This article originally appeared on Sploid, the Gizmodo blog of delicious brain candy