Most of us are accustomed to, and very comfortable with, building furniture using an instruction manual. But what about when that safety net is gone and you're forced to construct tables, chairs, and shelves using just your imagination? That's what Meccano Home proposes, super-sizing the metallic construction toy so it can be used to build actual human-sized furniture.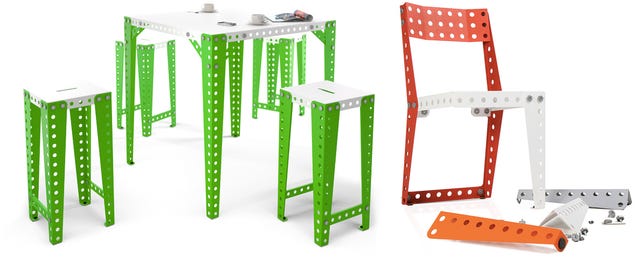 The various components are designed to be as modular as possible. So one day a set of legs can be used to support a chair, while the next day they can be used on a coffee table. Meccano Home is engineered to be as flexible as the Meccano toy sets are, except strong enough to support the weight of someone sitting on or using them.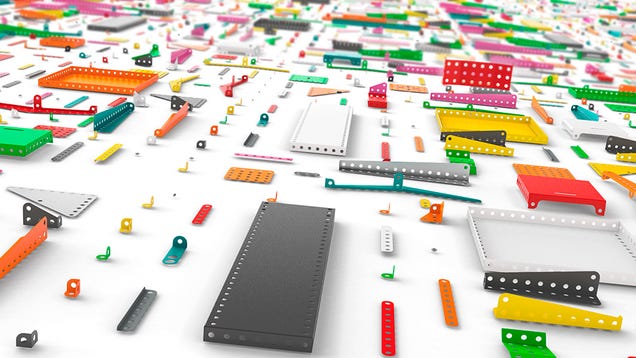 It's a wonderful idea, and takes the concept of re-purposing self-assembled Ikea furniture to a whole new level by allowing consumers to build whatever they happen to need in the moment.
If only the sets weren't so pricey. A very simple chair will set you back somewhere in the neighbourhood of £140, and a work desk, complete with storage for files underneath, is a hefty £750+. Thankfully, the individual pieces can also be purchased separately if you only want to buy what you need for a custom-designed piece, which helps make the concept slightly more affordable. [Meccano Home via designboom]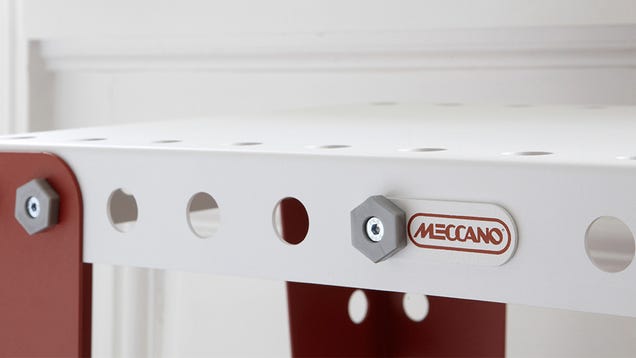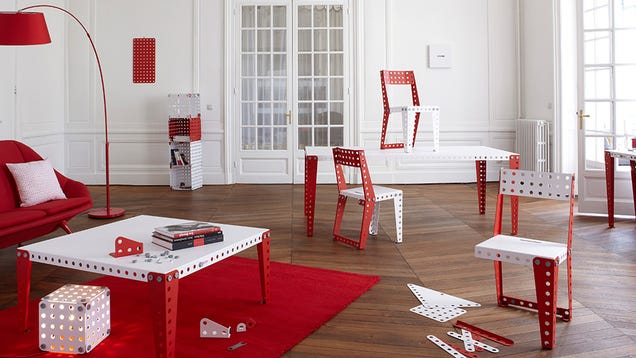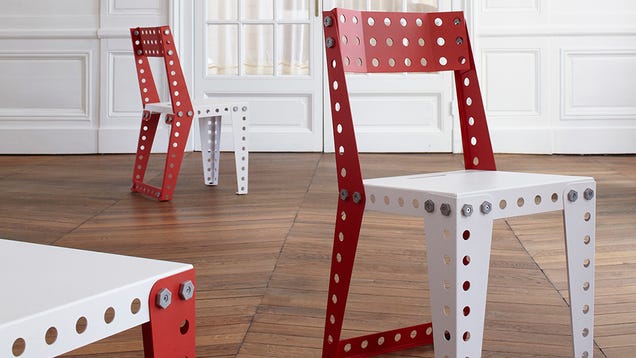 ---
This article originally appeared on Toyland, the Gizmodo blog that loves toys