The photography trade show known as CP+ took place this week in Japan. It's when many camera makers trot out their shiny new wares. And that they did! Here are the best of the lot: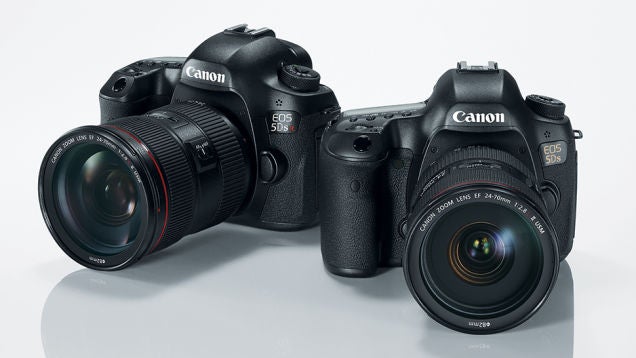 I guess the megapixel war is back on! Canon just announced two new DSLRs, the 5DS and 5DS R, that pack 50 megapixels of resolution. That makes them the highest resolution full-frame DSLRs ever to grace our presence. But big giant humongous images don't come without a price.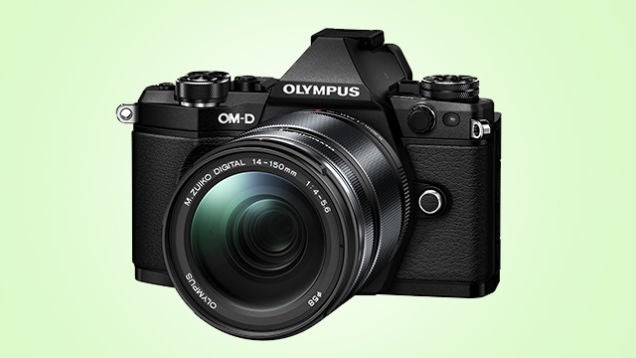 Small, retro, stylish: the Olympus OM-D EM-5 was one of the first mirrorless cameras to charm discerning photographers. The new E-M5 Mark II brings all that back, plus a wild new mode that magically gives you 40 megapixel images from a 16 megapixel sensor. And that's just one of the improvements.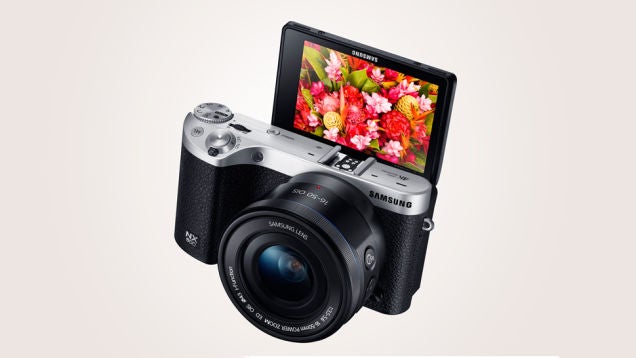 We recently reviewed the burly Samsung NX1, a rather advanced mirrorless camera that looks like a DSLR. Well, now you can have the same guts in a camera that fits in a jacket pocket!
Canon T6i / T6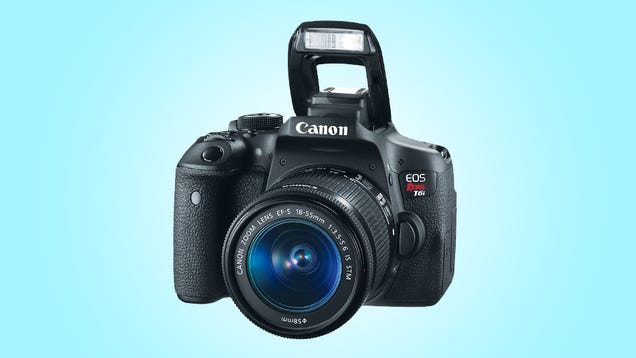 The T6i and T6s are two variations on the latest entry-level DSLR from Canon. The biggest change is the new 24 megapixel sensor. The autofocus and processor are also beefed up. The difference between the two is a matter of slightly more advanced controls and on the T6s. Dropping in April, the T6i will run for £599, while the T6s will be £649 (body only).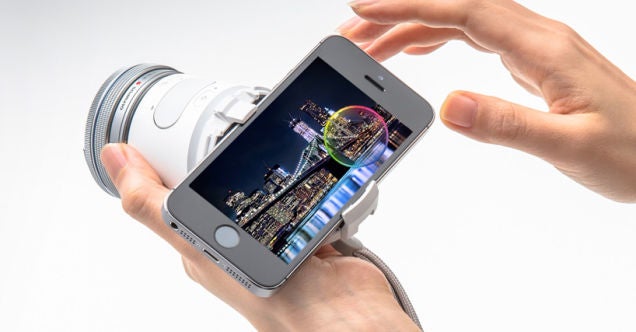 Olympus just announced a new Japan-only product that mimics what Sony did last year with their QX line. It's a camera sensor and lens mount that's controlled completely by your smartphone. The Air A01 uses a hot 16 megapixel micro four-thirds sensor and is compatible with all lenses for that system. But it's only in Japan!
Canon G3X
This is actually a development announcement for a product not-quite-ready for primetime. The G3X will be a superzoom version of its advanced compact, the G7X. It will sport a crazy 28-600mm zoom lens fixed aboard a body with a 1-inch sensor. It's the same concept as the great Panasonix FZ1000 and Sony RX10, only with more reach. We'll see how the other specs shake out once the camera is more fully formed.