In all of its beauty, the Alfa Romeo 4C quickly climbed the charts as one of my favourite attainable supercars. When they released the images of the Spider version, my lust grew even stronger. Jeroen Ottens has now made a Lego Technic version, melding together two great loves of mine in one beautiful package.
He really nailed the side profile of the car, the flexible axle for the door line leading into the air vent is as close as you can get in this medium.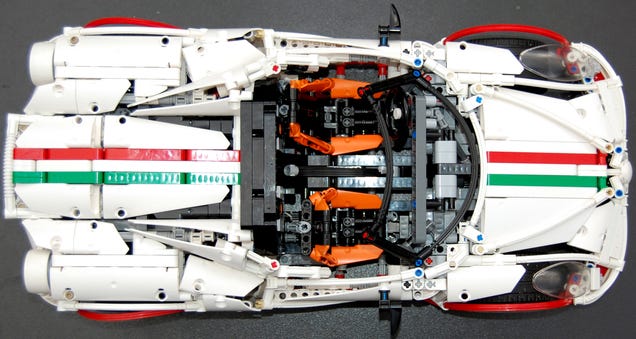 A wonderful view from the back, showing the 4C Spider's optional centre exit exhaust.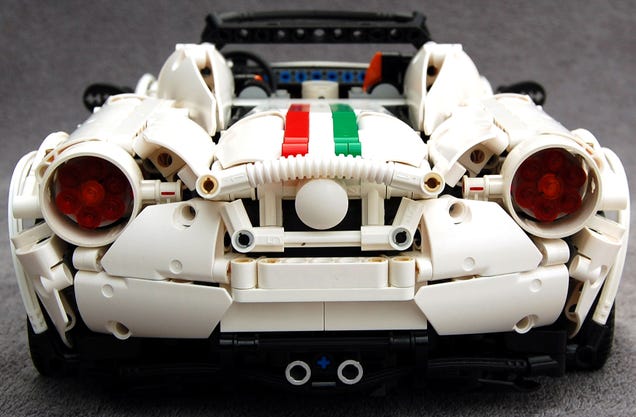 The most impressive thing about this build, however, is the functioning transmission, shown in the this video.
---
This article originally appeard on Leg Godt, a Gizmodo blog on the wonder of bricks, bricks and more bricks