Hand crank-powered flashlights and radios for weather emergencies are nothing new, but what about when your smartphone dies in the middle of the day? That's just as dire an emergency, and it's inspired the creation of this smartphone case with a built-in backup battery and pop-up crank that can, at least in theory, keep your phone powered for as long as you're alive to use it.
Its creators, who are trying to raise $55,000 (£34,000) in funding via Indiegogo to finalise the design of the Ampware and put the case into production, claim that just a minute of cranking can keep a smartphone running for an additional 40 minutes. And if you can muster the energy to crank for five full minutes, you'll be able to use your phone for an additional three hours. It's even got a USB port so you can use the case to charge other devices, too, not just the phone it's connected to.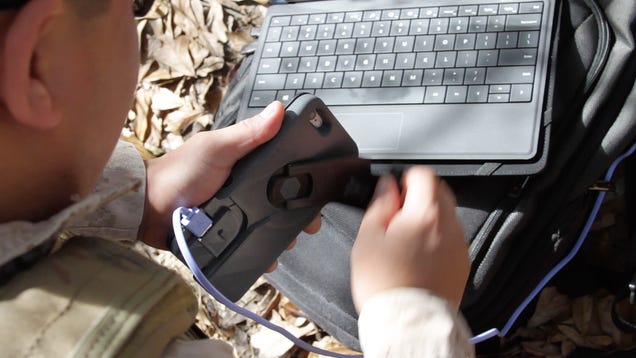 An early bird donation of $29 plus $12 for international shipping (so £28 all in) is all that's needed to pre-order the Ampware case, with an estimated delivery of October this year. But as with any crowd-funding campaign, you probably don't want to get your hopes too high of it hitting that delivery date.
Thankfully, the technology that makes this work isn't anything revolutionary, it's just been cleverly incorporated into a chunky, but potentially life-saving smartphone case – at least if you've ever felt you would die not being able to post a photo to Instagram. [Indiegogo]