Cool binary watches. Life-saving Galaxy Note 2s. Leaks of the HTC One M9 Plus. All the stuff you missed this weekend and more on BitStream.
---
Yeah, yeah, yeah. Apple Watch. I know. But who gives a crap when you could own this binary beauty right here. Created by Jordan Wills, the binary wrist watch uses a microcontroller and blinking LEDs to tell the month, the day, and the time. The wrist band is a rainbow ribbon cable that really brings together this gadget of geekiness.
Also, it uses a lithium cell battery, meaning you'll be getting months on one charge...not seconds, but we're going to guess this guy is the opposite of waterproof. Wills was selling this awesome watch online but is now sold out. If you have the tinkering spirit, you can get started with its build instructions right here. [Hackaday]
A cop's life was saved by a Galaxy Note 2, literally. A Taiwanese cop was shot in the waist, right where the cop kept the Note 2. The bullet pierced the phone but slowed down the bullet enough to save his life. Samsung even threw in a new S6 for free. [SamMobile]
Apps and Devices
Samsung reports that it has received 20 million(!) S6 and S6 Edge pre-orders. Looks like that redesign may have worked, even if a removable battery is not included. [SamMobile]
Amazon will be bringing its mobile games, made by the Amazon Game Studio, to iOS. Probably because the Fire Phone sucks. [Amazon Game Studio]
Rumours!
It may be Apple Watch day but why not one more rumour. Apple's next watch (yes we're already talking about the next one) could come in platinum. [WSJ]
Chinese phonemaker Xiaomi could possibly be flooding devices with malware. [Bluebox Security]
Pandora wants to release ad-free day passes for $1 (65p) so users can have parties without annoying commercial interruption. Or they could just sign up for Spotify et al and be done with it. [Gigaom]
Some convincing leaked photos popped up recently, showing off the "M9 Plus", the big phone version of HTC's new M9. It even has a Samsung-like physical home button. [Phone Arena]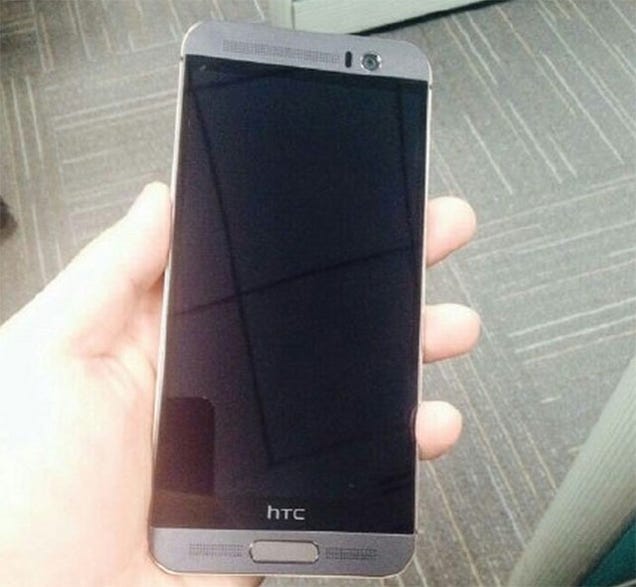 What You Might Have Missed on Gizmodo
Why Apple Watch Edition Gold Would Make Scrooge McDuck Cry
Overdog is Match.com for Xbox One Gamers
What is the Best Thing to Do When a Grenade is Thrown at You?
Watch This Guy Troll London With a Super-Long Selfie Stick