What a busy weekend for space exploration. There were three successful lift offs around the world, including two Soyuz launches from opposite sides of the Earth:
Friday, 19:42 GMT: Liftoff of the Soyuz TMA-16M spacecraft from the Baikonur Cosmodrome in Kazakhstan (pictured above and below), with Gennady Padalka, Mikhail Kornienko and Scott Kelly on board, headed to the International Space Station for a year-long mission.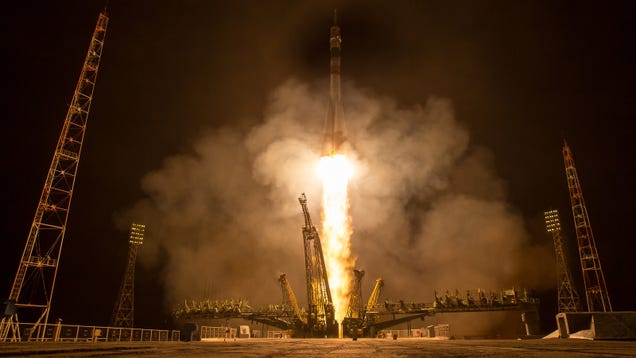 Photo: Bill Ingalls/NASA
---
Friday, 21:46 GMT: Liftoff of another Soyuz rocket from Kourou, French Guyana, loaded with two satellites for the European Space Agency's Galileo navigation program.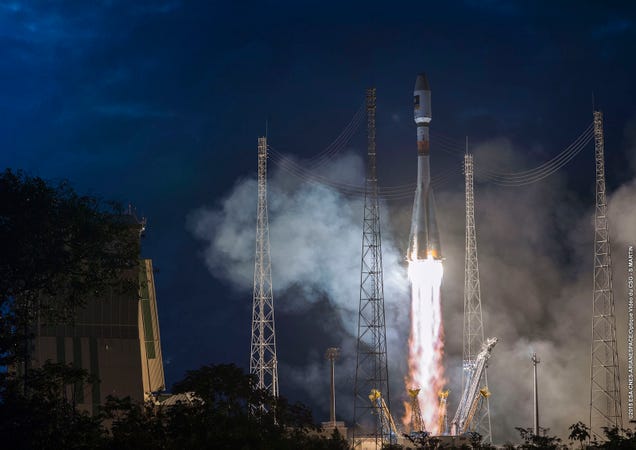 Photo: ESA/CNES/ARIANESPACE-Service Optique CSG, S. Martin
---
Saturday 11:49 GMT: Launch of the Indian Space Research Organisation's Polar Satellite Launch Vehicle PSLV-C27/IRNSS-1D, with the fourth satellite of the Indian Regional Navigation Satellite System in its payload, from the Satish Dhawan Space Center on India's east coast.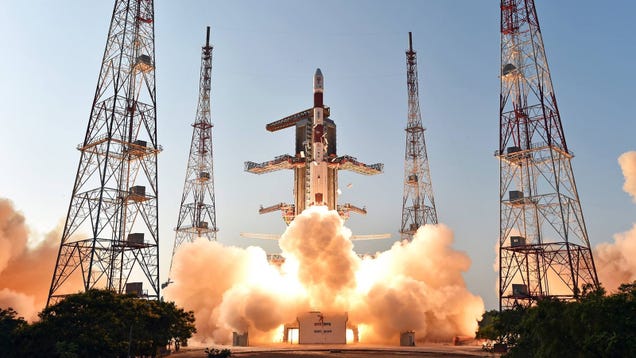 Photo: ISRO
---
Top photo: Media photograph the Soyuz TMA-16M spacecraft as it launches to the International Space Station with Expedition 43 NASA Astronaut Scott Kelly, Russian Cosmonauts Mikhail Kornienko, and Gennady Padalka of the Russian Federal Space Agency (Roscosmos) onboard (Bill Ingalls/NASA)