By Carlos Rebatos
Microsoft has made it pretty clear they are not launching any new flagship phones until Windows 10 for mobile is ready. Instead, they have introduced two new Lumia models, Lumia 640 and 640 XL. We take them for a spin in Barcelona at MWC.
They excel at what Microsoft does best: affordable phones with a decent spec sheet and a good overall experience. Both phones feel pretty big when you hold them in your hand. Lumia 640 has a 5-inch screen and the 640 XL goes up to 6 inches, both with a 720p screen resolution and Gorilla Glass 3.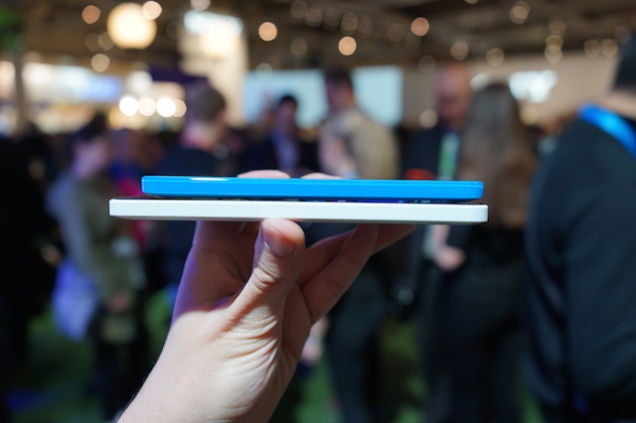 Considering the 3G version of the Lumia 640 starts at $150 dollars and the XL at $200 (UK pricing and availability TBC), I was honestly surprised by how Microsoft has managed to put such good-looking screens on such affordable phones. They are still not as good as higher tier phones but they're much better than previous Lumias.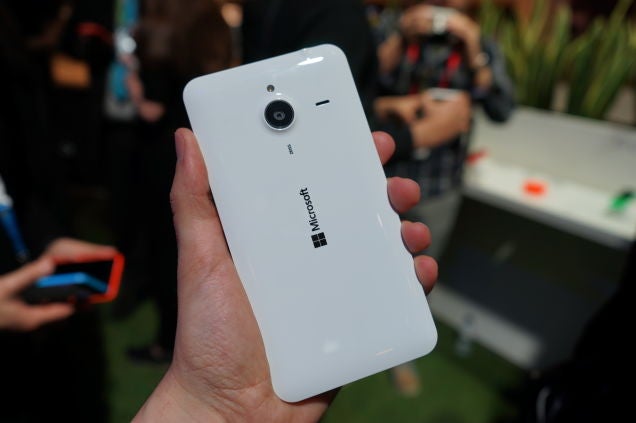 Design of both of them is practically unchanged. Sure, Lumia's design was cool two years ago, but the looks are starting to get a little tired now. Cameras (rear: 13 MP, LED flash and Zeiss Optics; front: 5 MP, wide angle) are not going to wow, but they should do reasonably good on most situations, even with low light.
Both phones come with a 1-year subscription to Office 365, 1TB on OneDrive and 60 minutes per month on Skype.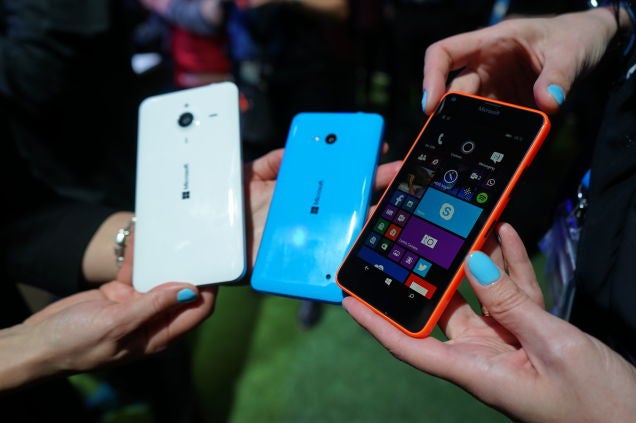 Battery capacity is at 2500 mAh for the Lumia 640 and 300 mAh for the Lumia 640 XL but we have no indication on how manny battery hours that will give you in real life. Colors are black, white, blue and orange for both.
These are cheap Lumia phones we are talking about. They are not probably going to change anybody's life and they won't, perhaps, become best-selling devices—but they offer a pretty good bang for your buck and should compete reasonably well with phones such as the Motorola Moto G. They will be available in April worldwide. Microsoft hasn't specified countries, but it's almost certain we'll se them in the US, Europe and Latin America.
---
Welcome to Gizmodo UK's coverage of all things MWC 2015. For our comprehensive rundown of everything new and shiny at the year's biggest phone event, check here.