There's a reason Ikea does so well: the flat-packed, plywood items it sell are efficient to ship, well-designed, and pretty cheap. So why not use these same basic methods for a go-kart? That's what the people at Ply-Fly must have thought, because they have a Kickstarter for a plywood, flat-pack, owner-assembled go-kart. You even use an allen key to put 'em together!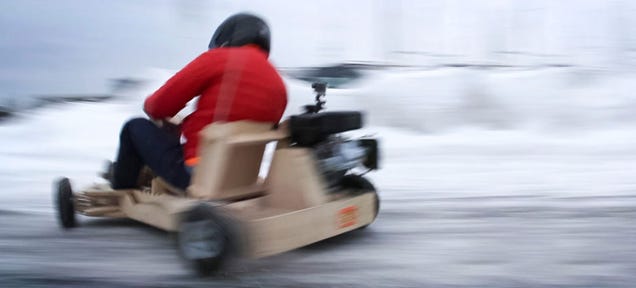 The PlyFly go-kart, designed by Flatworks Wooden Kit Company, is a small, petrol powered go-kart (2.5 or 4HP versions available) that, as you may have guessed, is made completely out of plywood. Well, except for the wheels, engine, fasteners, and that sort of thing, but you know what I mean. It would ship to you in flat boxes, with the CNC'd parts ready to be assembled by you in an afternoon, or so they claim. Here's a time-lapse video of the process: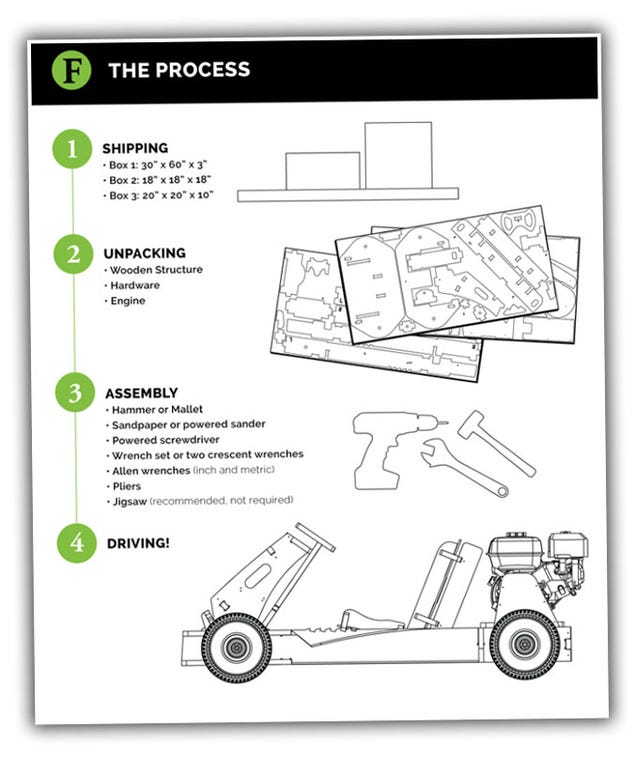 Working with wood is something almost anyone can do, to some degree, and certainly requires less skill and training than welding or other metalwork that's usually associated with even building a simple motorised go-kart. The vehicle seems pretty full-featured, including:
Rack and pinion steering
Disc brake
Foam filled tires (non-pneumatic)
Adjustable seat (can accommodate a large adult)
Smartphone mount for action video and telemetry (both cameras are pointed properly for great video of the driver or the road ahead)
Safety flag for increase visibility
Plywood —especially the 3/4, 13-ply wood they're using — is actually a remarkable material, flexible and quite strong. Cars have been built from wood for years (ask Morgan), and unless you're planning on filling it up with petrol by driving through a puddle of the stuff and then enjoying a nice smoke, plywood is plenty safe to use with a small petrol motor.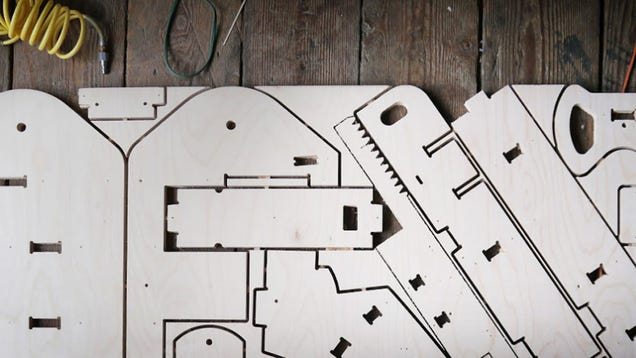 Based on what I can tell from their proposal and in their videos, this looks like a pretty great design, and would lower the bar to entry of home-built go-karts significantly. I'd love to play with something like this, and I think it'd be a great way to teach my kid the fundamentals of mechanics and driving.
There doesn't seem to be a clear price for these kits, which will prove to be a major factor in the success of something like this. I'd think if it could be sold in the £150-£200 range, they'd have a winner on their hands.
---
This article originally appeared on Toyland, Gizmodo's toys and collectibles blog