Remember the Nvidia Shield, the gaming handheld? How about the Nvidia Shield, the Android gaming tablet? Soon you'll be able to replace them both with the Nvidia Shield, the Android TV Console.
Okay, maybe not replace them, but maybe outclass them: Nvidia's first dedicated TV device is also, according to CEO Jen-Hsun Huang, the world's first 4K-capable Android set-top box. In fact, the first thing he did at the device's GDC reveal was run through all the key features of Android TV. He seemed to like it a little more than we did. How do you control the setup? With a tiny, micro-USB rechargeable, bidirectional Bluetooth remote, of course.
The remote isn't what makes the Shield TV Console special, though – its Nvidia Tegra X1 processor chip does. The chip is a performance beast: at CES, it was shown powering a snazzy "mobile cockpit computer" for cars and running the Unreal Engine Elemental demo. In Nvidia's Shield, it pushes 4K content from a tiny device and, according to the CEO again, makes it 35 times more powerful than the Apple TV.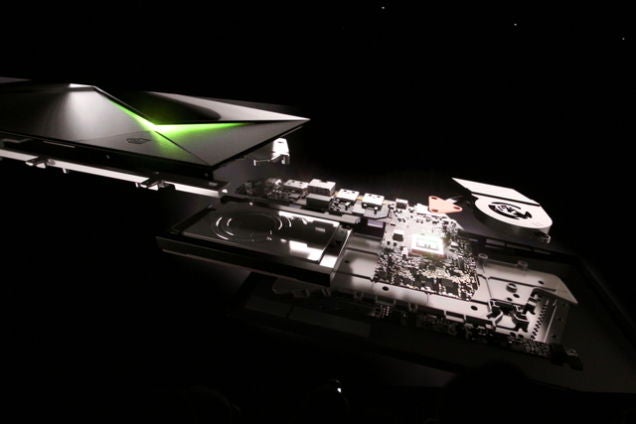 Nvidia says the Shield is "whisper quiet" and has enough power to leapfrog last germination's home game consoles. But what can you play on it? Well, quite a lot, actually.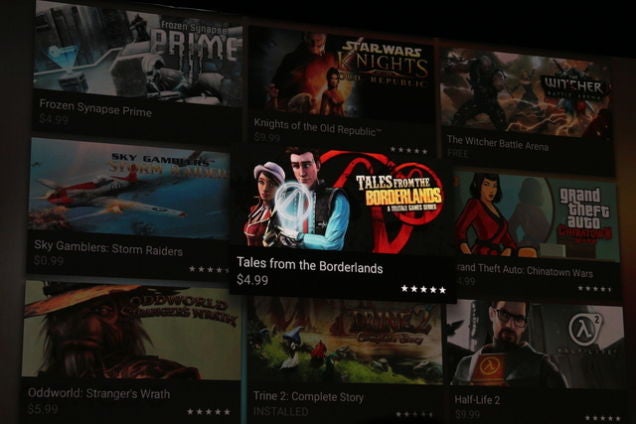 The Nvidia Shield Hub is littered with new Android ports of top-tier console and PC games: Huang gave us a peek at the menu revealing Resident Evil 5, Tales from the Borderlands, Borderlands: the Pre-Sequel, Doom 3 BFG Edition, Metal Gear Rising; Revengeance and more.
The creators of Borderlands and The Talos Principal came on stage to show their freshly ported Android games in action, followed by id Software's Tim Willits, who showed off the Nvidia Shield port of Doom 3: BFG Edition. They all ran, and they all looked pretty playable, check them out: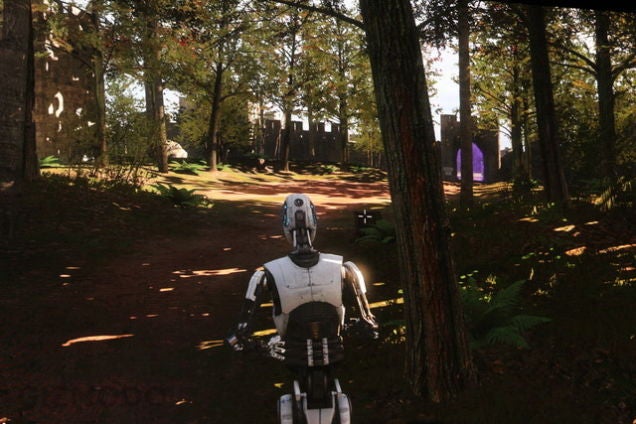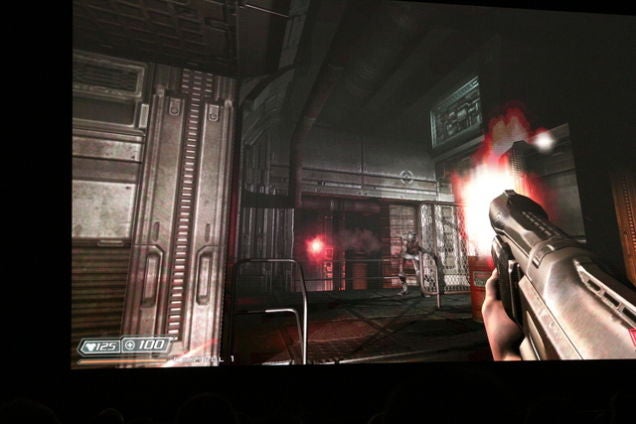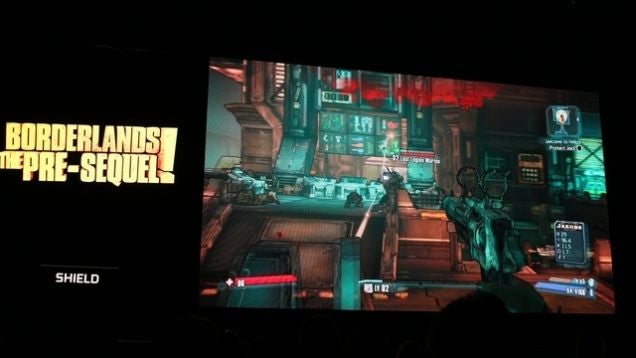 But can it run Crysis 3, you ask? Yes, answers Jen-Hsun Huang. Yes it can.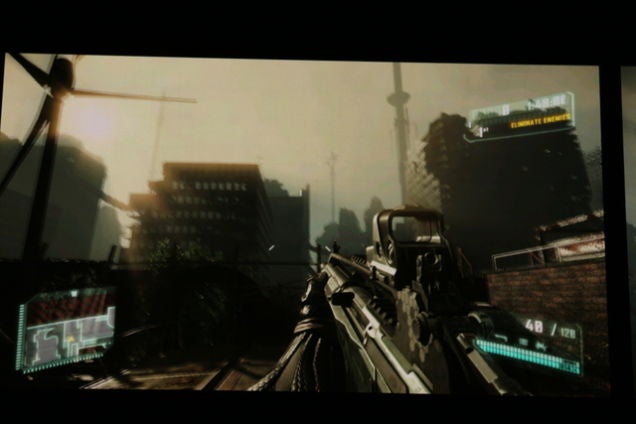 In fact, it runs Crysis 3 well enough to support online multiplayer. Ok, now we're interested.
The whole shebang drops this May for $199 (UK price and release date TBC), which gets you a Shield game console with 16GB of internal storage and a GamePad outfitted with its own teeny-tiny, completely adorable mouse-pad. Not bad.
But maybe a few Android ports of renowned PC games aren't enough for you – maybe you want more. NVIDIA has an answer to that: the Nvidia Grid. We've seen this super computer-powered game streaming technology before, but today, Huang says, it's different. Grid is now officially a service you can subscribe to, not just a project.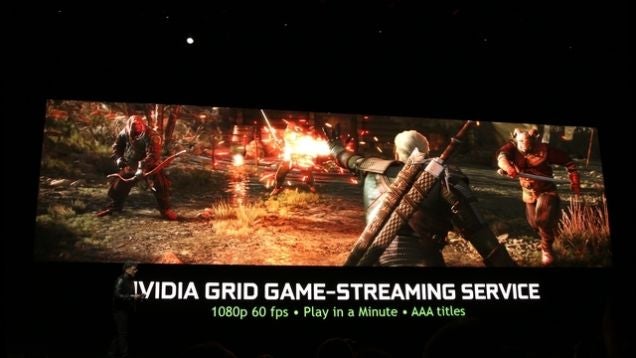 Grid will come in two tiers: a premium subscription level that streams games in 1080p at 60 frames per second, and a cheaper model limited to 30fps and 720p, both of which will have access to a selection of always-available games to stream. Want more games? You can buy them piecemeal, with new AAA games available on launch day and playable within seconds of buying it.