Earlier today, we heard of a device that might be the very pinnacle of human garbage: the iPad Selfie Stick. But as we all know, things can always get worse. And that, dear readers, is where you come in.
An example of such wretched creation would be seen here, in the iMac selfie stick, seen here: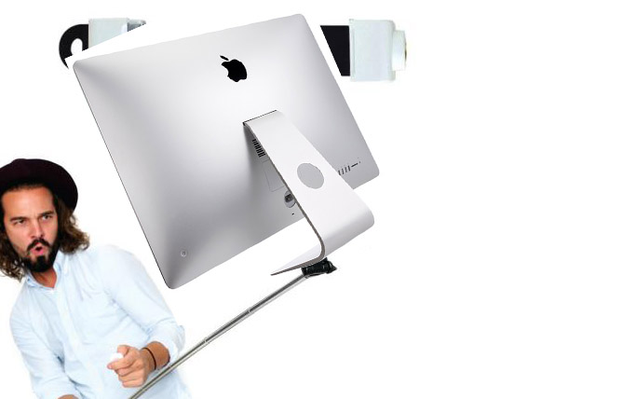 Or just our own Eric Limer holding an iPad selfie stick: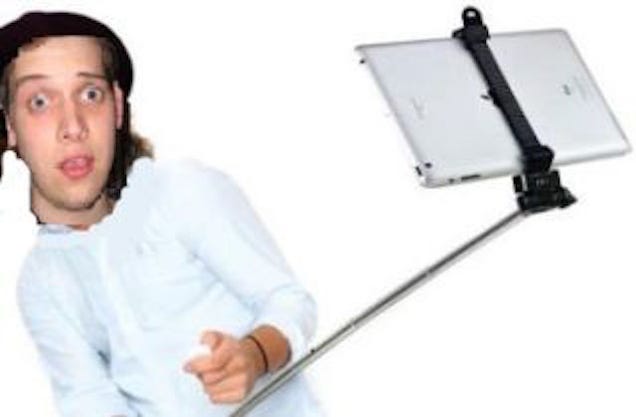 But let's not stop there: disruptive metal poles can hold all sorts of horrible things. Use the image file below as your canvas, and leave your entries down below .