IE soon to be RIP, eBay goes high society, a man watches his wife give birth via VR. This and lots more on today's BitStream bulletin.
---
The death rattle of Internet Explorer has been a long drawn-out one, but as soon as Microsoft started live demoing its latest browser invention, codenamed Spartan, we all knew this day was coming. During the Microsoft Convergence conference yesterday, MS confirmed (which until this point it was only mentioned about on Reddit) that the company will retire the "Internet Explorer" name once Spartan launches and that internal testing for what the name will be is currently ongoing.
Tom Warren at The Verge reports that IE may stick around for enterprise compatibility issues, but codename Spartan will be Microsoft's one true portal to the internet. So it looks like IE lived just shy of 20 years — not to bad in the ever-changing world of tech. [The Verge]
eBay is going fancy by partnering with Sotheby's for high-end auctions. [Reuters]
Apps and Devices
Apple tries to clarify its community standards after a string of controversies. Still don't explain how they plan to enforce these standards. [TNW]
Sony's finally joined the Lollipop party, pushing out new updates to the Z3 and Z3 Compact. [Sony]
Adobe Document Cloud wants to destroy your need for paper once and for all. [Engadget]
Cyanogen raised $110 million for the fight against Google, but despite talks, Microsoft decided not to chip in. [Bloomberg]
YouTube is a place where you can make a video and become famous. Even though it's probably more likely to be struck by lightning twice in one day, YouTube for Artists hopes to makes the process easier for musicians. [YouTube]
Rumours!
For a long time, Apple has given trade-in credit for people ditching old iPhones for Cupertino's latest. Now the company may extend the courtesy to Android users. [9to5Mac]
Xiaomi is reportedly making smart shoes. They better have power laces or GTFO. [Business Insider]
This could be the first render of Sony's upcoming Z4. Yes, it looks just like the z3. No, we don't know why. [GSM Arena]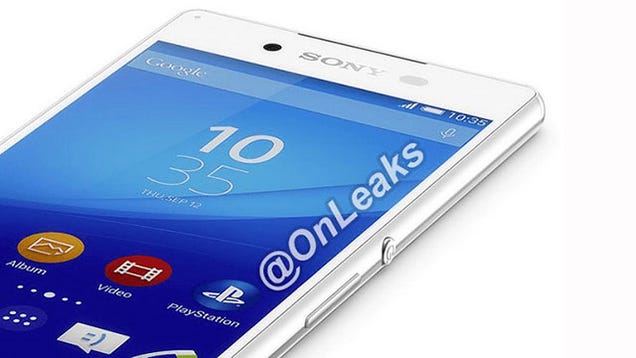 Samsung let a father witness the birth of his son via virtual reality because...I don't know...the future? [Forbes]
What You Might Have Missed on Gizmodo
How to Get Your Computer Ready for Oculus Rift VR
The Creme Egg Burger is an Edible Heart Attack
Meerkat and the Problem With Parasite Apps
I Hope the Nintendo NX Next-Gen Console is a Smartphone Hybrid
Mars One is Broke, Disorganised, and Dodgy as Hell