Big or small? Gold, stainless steel, or anodised aluminum? Metal, leather, plastic. So many choices at so many prices. It's going to be ok. Let's break it down.
The Apple Watch Sport Edition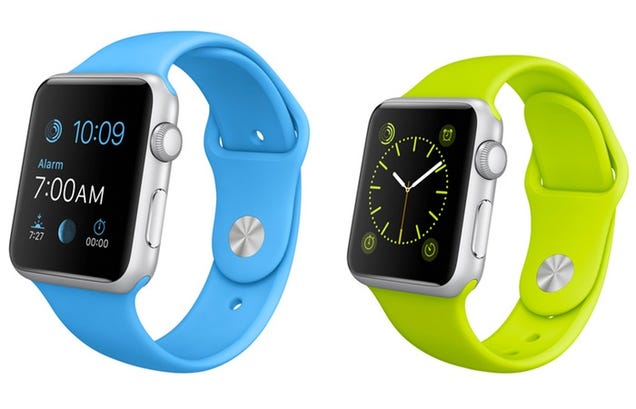 Anodised aluminum and not gold

60 per cent stronger than standard alloy

Colours: silver or space gray

The cheapest model possible

The "sane" person version
Price: £299 for 38mm model, £339 for 42mm model
Additional costs:
£39 for different straps.
The Apple Watch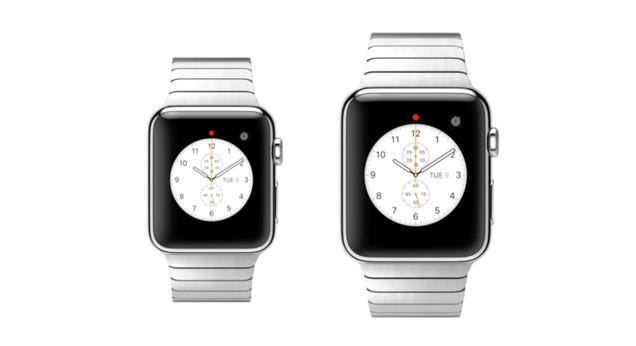 Stainless steel and also not gold

Sapphire glass

All about the hard metal, 80 per cent harder than normal stainless steel.

For the non-sporty and also the non-millionaire
Price: £479-£949 (38mm) and £519 (42mm)
Additional costs:
The Apple Watch Edition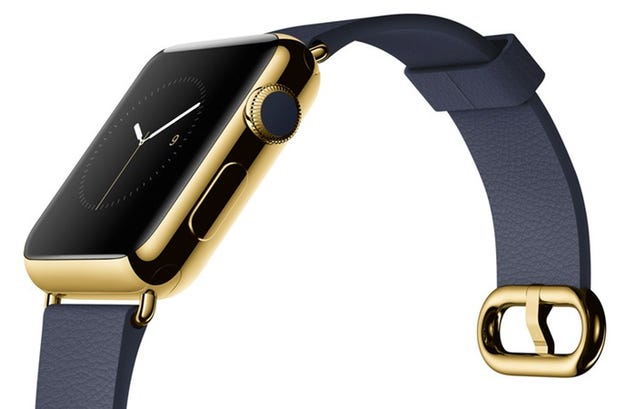 Yes, this is the gold one.

For the Mr/Mrs Moneybags in your life

Uses special Apple-created gold material
Will be a limited edition and only in select countries.
Price: £8,000 and up (in select stores, also holy shit)
Additional costs:
Read more about the bling-bling Apple Watch right here.
You can pre-order your own watch starting April 10.
So... which one are you getting?
Top Image Credit: Three stacks at Shutterstock (edited)