Over in New York state, US, a group of investors led by Goldman Sachs is financing the construction of what will become the largest indoor vertical farm in the world inside a former steel mill.
It will also serve as the headquarters for a New York company called AeroFarms, which sprang up about a decade ago. The company uses a method it calls "aeroponics", a concept which leaves the roots of plants bare or dangling in the open so that they can be sprayed with nutrients. The process cuts out soil and sun entirely, relying instead on LEDs and the constant circulation of air and nutrient mist to feed the plants. AeroFarms says the process results in better plants faster, and uses "95 per cent less water" than normal farming.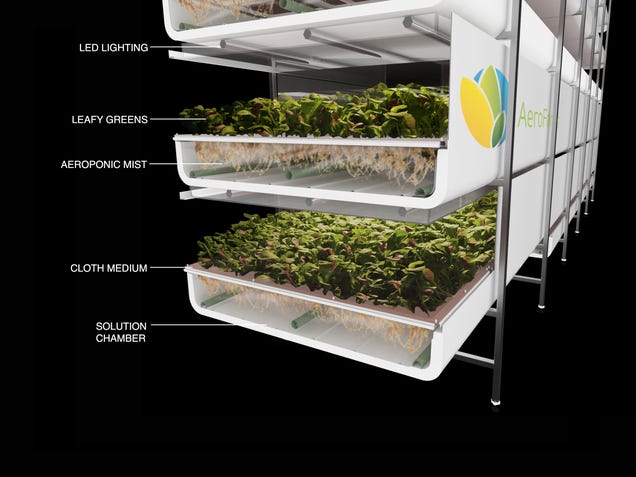 The $30 million (£20.4m) deal to built AeroFarms' giant vertical garden is part of a plan to redevelop a area called Ironbound, in neighbouring state New Jersey, which has a high unemployment rate and tired industrial past looming over it. The building itself was, for decades, a steel mill—right now, it's home to a company that supplies wooden shipping pallets. In short, it's an industrial space that the City of Newark, New Jersey, along with investors like Goldman Sachs are interested in turning into a hub for clean tech.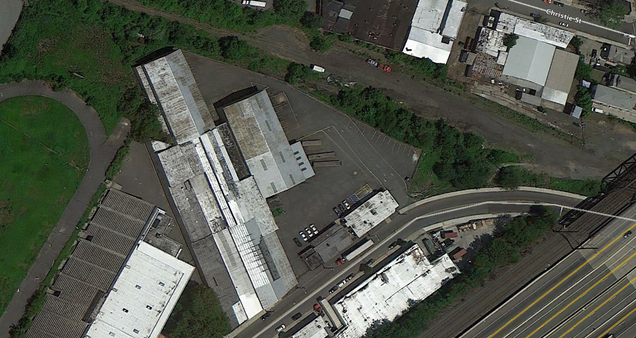 The farm won't be up and running until 2016, but it's a glimpse at how agricultural production is evolving in major cities — especially ones like New York and environs, which are extraordinarily sensitive to food scarcity. There are only so many entry points into the city, and most food on its way into New York passes through a single facility: the Hunts Point Food Distribution Center, in the Bronx, which the city describes as "not just critically important, [but] also vulnerable" to flooding and storms.
As a result, cities like New York and communities in New Jersey are looking to establish alternatives to their primary food supply chains — like, for example, vertical farms in nearby boroughs and states. Of course, projects like AeroFarms' are vulnerable in their own way: the loss of power or water would be catastrophic for a system that relies on the constant circulation of a special nutrient mist and the rays of LED lights. And the company's goal isn't to feed the region in a disaster, but to showcase its technology and further research its systems.