Chinese smartphone manufacturer Xiaomi has today launched its first action camera. Aimed squarely at GoPro, it beats the Hero on specs and price — though it's not yet clear if you'll be able to buy one in the UK.
The Yi features a 16-megapixel camera which can shoot 1080p video at 60 frames per second. That's better, at least in spec terms, than the £99 GoPro Hero (which shoots 1080p footage at 30 fps, or 720p film at 60 fps). The image sensor is from Sony, it can be used 40 metres underwater, and it comes loaded with 64GB of storage; that's twice as much as the Hero. There's also a corresponding apps and a bunch of accessories — such as a pet mount — available.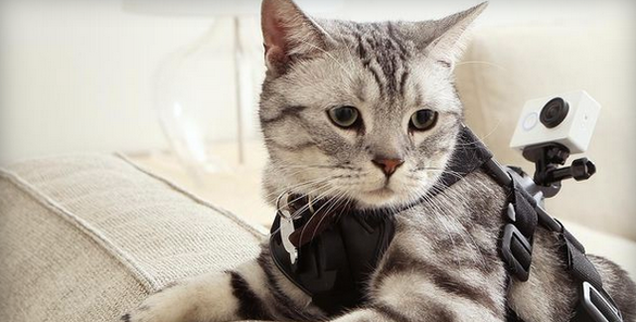 Of course, it's not clear that all those stats necessarily roll together to produce a final product that will perform better than the GoPro Hero. But it's still an impressive offering considering that the device is set to retail for 399 CNY — which translates as just £41.50. Availability is totally unconfirmed beyond the devices homeland China, but it would surely find some buyers with that sort of a price tag attached to it, if it were to go on sale here.
---
Welcome to Gizmodo UK's coverage of all things MWC 2015. For our comprehensive rundown of everything new and shiny at the year's biggest phone event, check here.