Cheap laptops are getting better every year. The £180 HP Stream 11 is a perfect example of that. Going up the price scale a bit, but still firmly in affordable territory is the new 11-inch Pavilion x360. It's a sleek backflipping laptop/tablet hybrid that sounds like surprising value for the money.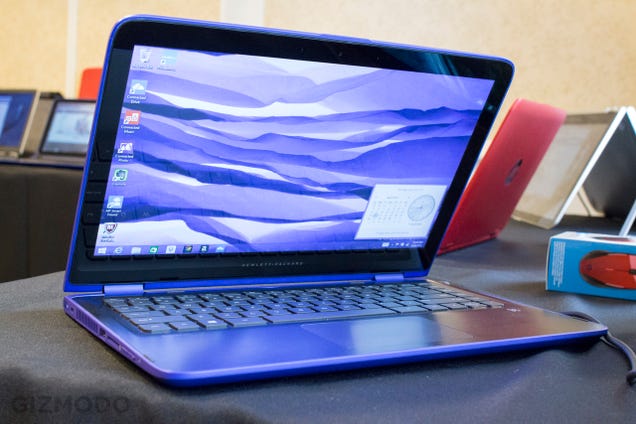 Starting at £329 and being released on 29th July, the 11-inch Pavilion x360 isn't too far advanced from the Intel Bay Trail convertibles you might have seen last year. At that price, you're getting a Intel Braswell processor that's only a little bit faster and a little bit more power efficient. But where those computers were still fairly chunky and often a little uncomfortable to use, the new Pavilion looks like a winner. It's a fanless computer with a sleeker frame, a fairly comfortable keyboard, loads of full size ports, and a hinge that lets the screen fold flat against the frame, just like its brilliant cousin.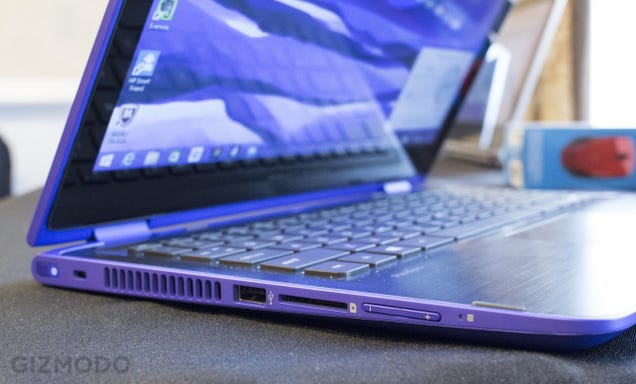 And if you're willing to spend £449 on this PC, its comes with a faster Intel Core M processor that — HP claims — gets over seven hours of battery life, two hours more than its predecessor. (So you can probably expect five or so hours of real-world use from that one.) These PCs have 4GB of memory and 500GB hard drives to start, but HP says they'll be upgradable with 1080p IPS displays and solid state drives if you want.
This machine's just the tip of the iceberg when it comes to new computers, as PC manufacturers prep their offerings for Windows 10 and a new back to school season to come. HP's also this week announcing a host of basic Pavilion computers, a new 13-inch Pavilion x360, and a 15-inch Envy x360 convertible as well, all with better battery life, new Bang & Olufsen audio processing, and as much processing power as you have money in your wallet to spend on them.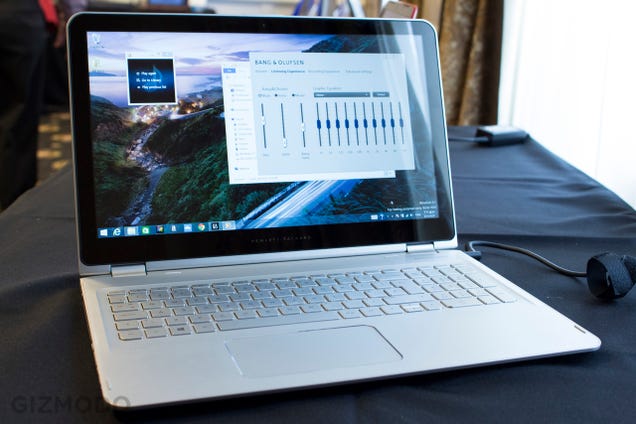 I didn't think too much of the Envy when I saw it in person, mostly because it looks like metal but feels like plastic, and starts at £599. But I did see the higher-end configuration with a 1080p display, Core i5 processor, 1TB of storage and 8GB of memory, which might be worth it for some people – though that particular model cost $770, which in the UK would likely be priced at around £700.
But it definitely looks like cheap laptops are getting another shot in the arm this year. That's a win for everybody.