NASA tests more Mars-bound tech, important apps updates aplenty, and PlayStation 4 gets a new special edition console.
---
This spinning piece of sci-fi is NASA's low-density supersonic decelerator (we'll work on the name) specifically designed to deliver large payloads to the surface of Mars. Yesterday, NASA preformed an important spin test in Hawaii to make sure everything is good to go for the summer's upcoming flight test.
This saucer/parachute combo was designed to address the tricky conditions of Mars's atmosphere, which is too thick for rockets but also too thin for parachutes. NASA says they can only deliver about one tonne of cargo to the surface of Mars at a time, as demonstrated with the Curiosity mission, but if humans are serious about exploring the Red Planet, NASA will need to do better. [NASA]
Apple tried to lure away Tidal's exclusive artists. But don't worry. Jay-Z ain't mad. [

9to5Mac

]

Two industrial giants are battling it out, Highlander-style, over the future of lithium-ion batteries. There can only be one. [

Quartz

]
Apps and Devices
Rumours!
Android One, Google's super-cheap smartphone platform, may be ready to spread its wings from Asia. Where it will land is still uncertain. [

Android Headlines

]

Rumour: Ants may be aliens. [

BBC

]

This console is the PlayStation 4 we deserve. [

PlayStation Blog

]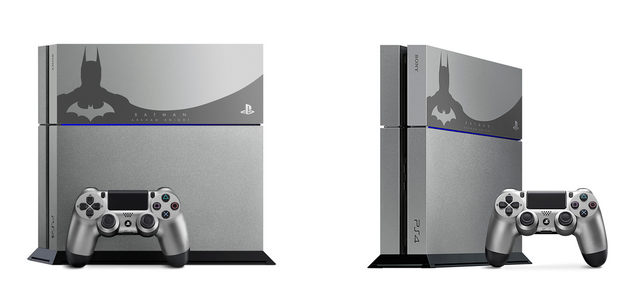 What You Might Have Missed on Gizmodo
The Best Tech April Fools' Day Pranks: The MS-DOS Phone, PlayStation Flow, and More
Incredible Amateur Sony World Photo Award Winners Make the Real World Seem Magical
Southwark Council's Cold War Leads to £140k 'Berlin Wall' for Housing Estate
Want to See the New Star Wars: The Force Awakens Trailer? Then You'd Better Like The Hulk
Interstellar Honest Trailer Rips Apart Christopher Nolan's Space Movie