Technology is filled with all kinds of rumours, real and fabricated. It gives us a look at might be and will be. BitStream gathers the whispers all into one place.
Smartphones allow us to do just about anything, and soon, analysing our DNA could be up there with booking hotels and Facebook stalking our exes. Apple's reportedly teaming up with researchers to make iPhone apps that could test your genes and store the findings on a scientist-maintained cloud database. And it's not the only tech company that wants to get its hands on our genetic data. Google and the government are also working to create huge collections of DNA test results, in order to fight diseases. Welcome to the next frontier of big data — the race is on. [MIT Technology Review]
---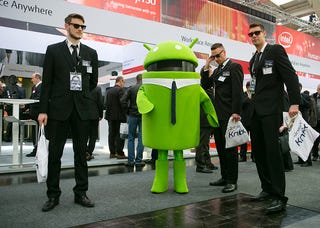 Android M, the latest version of the Google's mobile OS, will be unveiled at the annual Google I/O dev conference. There's been no official confirmation, but just going on past years, and a mention of Android M had mysteriously vanished from Google's I/O website, we'd say it's a safe bet. [The Verge]
---
Edge or Spartan—which do you like? Microsoft revealed the actual name for its upcoming Windows 10 browser will be "Edge" at the Build conference last week, but according to a fan survey on Windows Central, a third of respondents prefer the code name Spartan. [Windows Central]
Beware the PC killer: Rombertik is demon-from-Hades malware that totally wipes your hard drive if it's detected. [PCWorld]
Foetuses might hate mobile phones: New research suggests pregnant mothers should keep ringing mobiles away from their tummies or risk disturbing their unborn. [HealthDay]
Music's evolution, mapped: Scientists studied 17,000 songs from 50 years of the US Billboard Hot 100 songs in the most detailed analysis of pop music ever. [Phys.org]
What You May Have Missed on Gizmodo
One Week Living With the Apple Watch
Could Facebook Change the Outcome of the General Election?
Swatch Wants to Fix the Biggest Problem With Smartwatches
How a Ballot Box Selfie Could Land You in Jail
Were it Not for a Bad Motivator, This Droid Could Have Been a Superstar