Few space collectors living or dead hold a candle to Leon Ford, who passed away in 2014. On Thursday, Ford's lifetime memorabilia collection sold at a Boston auction house for $678,983/£432,591.
Included among the 93 items sold were a slew of trinkets and oddities flown on famous NASA missions, actual spacecraft parts, and signed astronaut photographs. But in addition to the more run-of-the mill keepsakes you'd expect to find in a space enthusiast's wardrobe, Ford had managed to acquire some seriously rare treasures. These include a backpack strap Charles Conrad wore on the lunar surface during his Apollo 12 moonwalks ($62,500/£39,824), a signed personal preference kit belonging to one Buzz Aldrin ($50,000/£31,859), and Al Worden's Apollo 15 flown flag patch ($27,500/£17,522).
If you'd like to learn what other awesome memorabilia comprised the sale that could've put a handful of folks through med school, you can check out the entire collection over at RR Auction.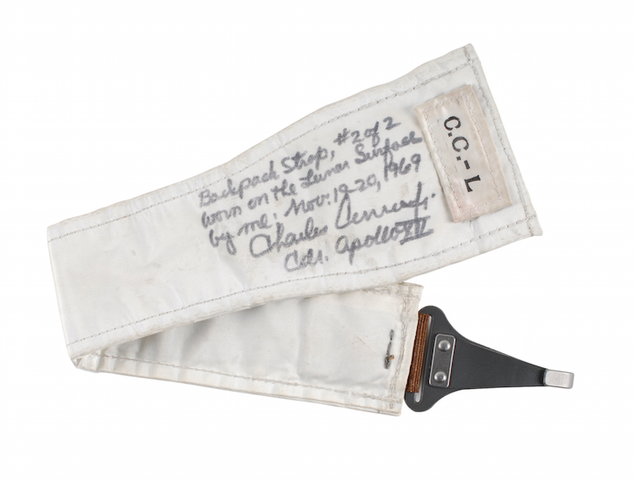 A rare backpack strap from Charles Conrad's personal life support system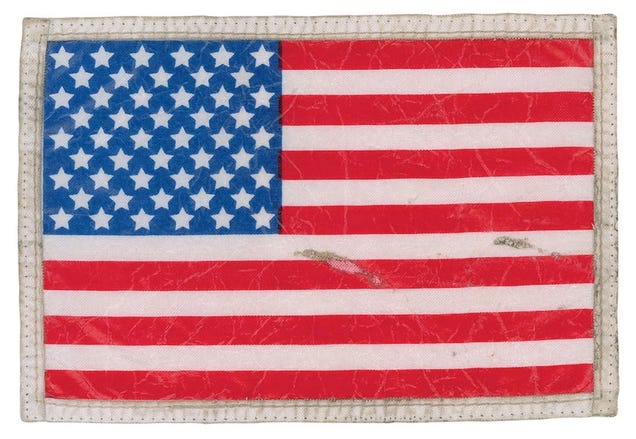 Al Worden's Apollo 15 flown flag patch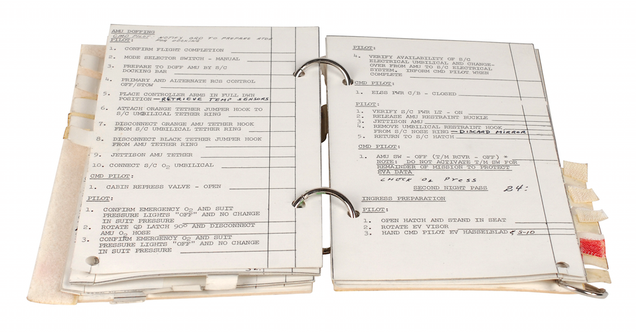 Gene Cernan's flown checklist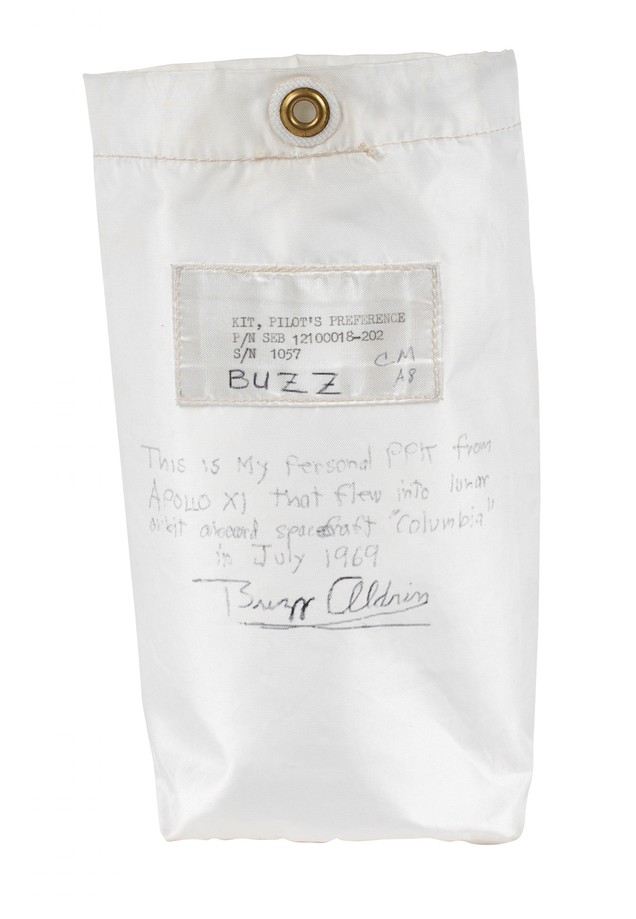 Buzz Aldrin's Apollo 11 Personal Preference Kit
[RR Auction H/T Mike Graff]
Images via RR Auction