The first Google Glass might've died an ignominious death, but don't give up on face computers just yet. Google will most likely launch some kind of updated Glass in the future, and when it does, features like framing up pictures with your fingers could make it a whole lot better than version 1.0.
Google was awarded a patent yesterday for using a "head-mountable imaging device" to track where the user's hands are positioned, and use that information to take photos. Different kinds of photos can be ordered with different gestures: so, a standard picture frame shoots in landscape, while a circle around someone's head gets a circular photo for their Google+ photo (heh).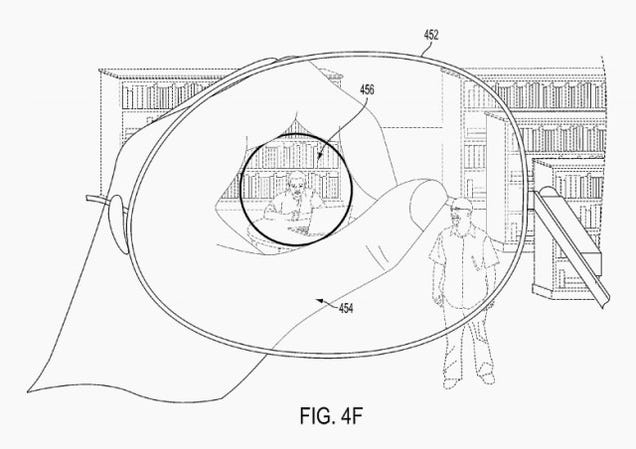 There are two obvious benefits to this (potential) feature: firstly, it makes creepshots particularly difficult ('Hello, m'lady, I'm not a pervert, just casually framing up your legs with my fingers while staring intently'); secondly, it means you can take pictures with your fingers, something so remarkably cool that sci-fi didn't even think to predict it.
As ever with patents, there's a very good chance that the idea will never turn into reality. But if it does, this could move me one step closer towards thinking about considering purchasing Google Glass. [Quartz]