Copenhagen-based designer Patso Dimitrov has re-imagined a series of Nike training shows with design cues taken from a series of album covers.
The result are varied: some are fairly subtle, others a bit more in-your-face. We've picked out a few of our favorites here: above is Pink Floyd's Dark Side of the Moon on a pair of KD8; below is Joy Division's Unknown Pleasures on a pair of Lebron 12 Lows; and at the bottom is Appetite for Destructions by Guns N' Roses on Nike's Kobe X.
You can see the full set over on Dimitrov's Behance page. Would you wear them if Nike rolled a pair into production?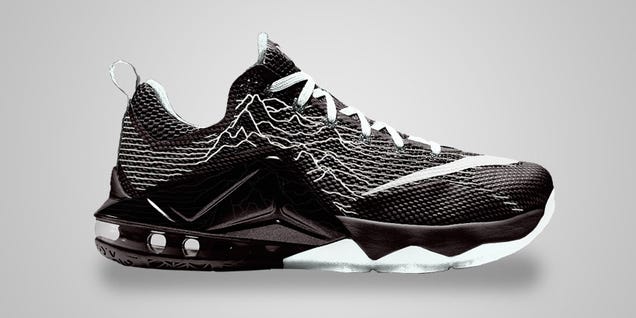 [Patso Dimitrov via Design Boom]
Images by Patso Dimitrov