Remember how disappointed you were as a kid when you discovered that there were no Home Alone action figures at your local toy store? No? Well someone must have felt that way, because Neca's created eight-inch versions of Kevin, Marv, and Harry so you can recreate all those holiday hi-jinx in your own home.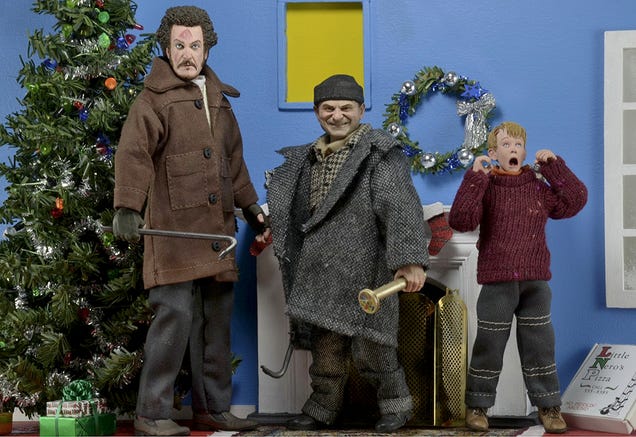 The figures are one of the rare times when "head sculpted in the actor's likeness" might not actually be a positive selling-point. It turns out there's a very good reason you haven't seen a Joe Pesci action figure until now: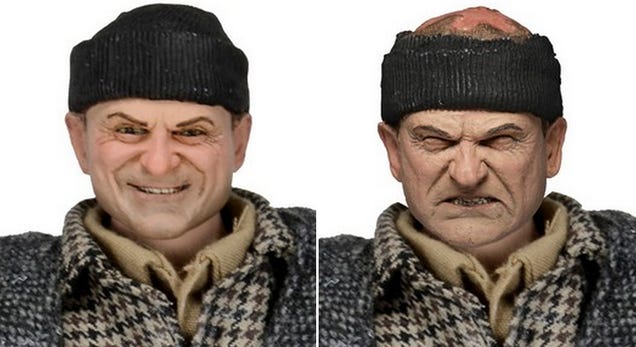 A little terrifying, no?
But Home Alone fans can't afford to be choosy at this point. Especially when these figures come dressed in screen-accurate miniature clothing, and include various accessories used in the original film. Kevin's tiny Little Nero's pizza box alone might justify getting the whole set. Pricing and availability aren't known yet, but it's probably safe to assume you'll be able to get your hands on them closer to Christmas later this year. [Neca via Toy News International]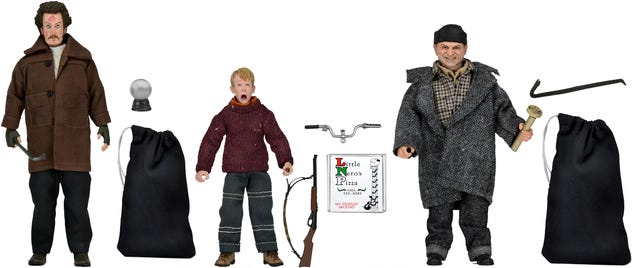 ---
This article originally appeared on Toyland, Gizmodo's toys and collectibles blog