The clash of superheroes movie doesn't come out until May 2016. That hasn't stopped the internet.
Fans of Captain America and The Avengers franchise are awaiting Civil War with anticipation—so much so that any release of information is hotly debated and pictures are fast transformed.
After Comicbookmovie.com posted an on-set snap of The Winter Soldier/Bucky Barnes (Sebastian Stan) and Falcon/Sam Wilson (Anthony Mackie) seemingly racing (each other? Away from danger? To save their pal Steve Rogers, a.k.a Cap?) social media had a field day setting the heroes to run among well-known backdrops.
Tumblr user meficrow started with the transparent Winter Soldier and Falcon:
Then they dreamed big: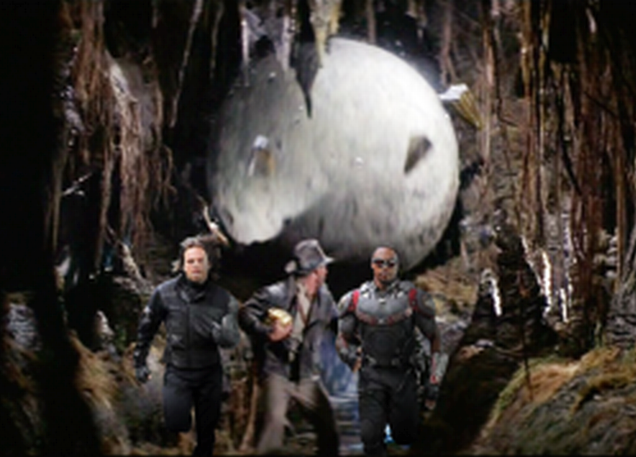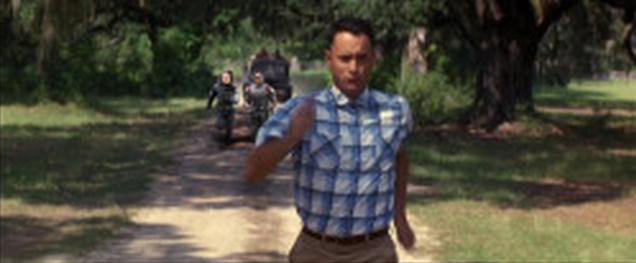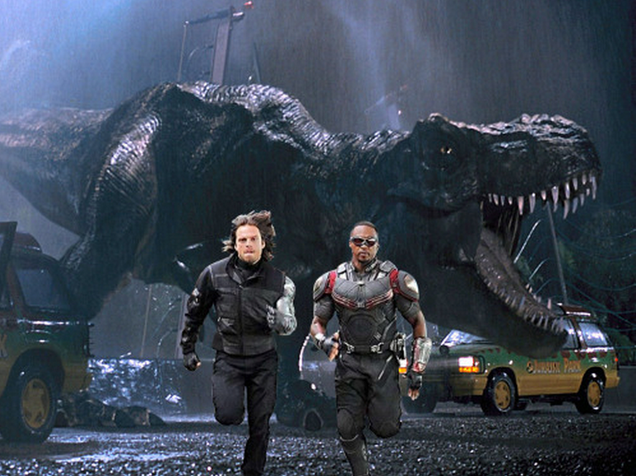 Tumblr user lancepatate was similarly inspired: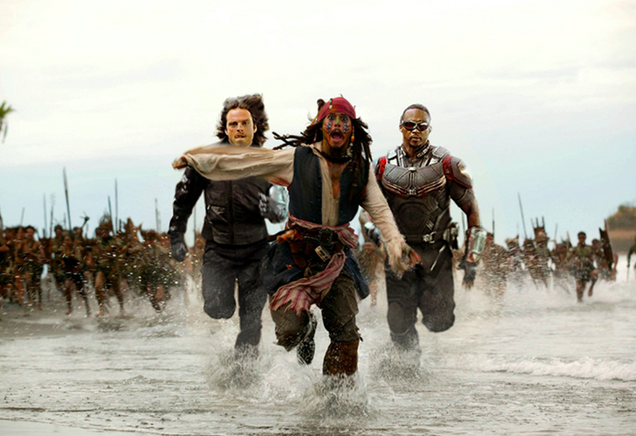 The hills are alive for Bucky and Sam via 2ndstarlordtotheright: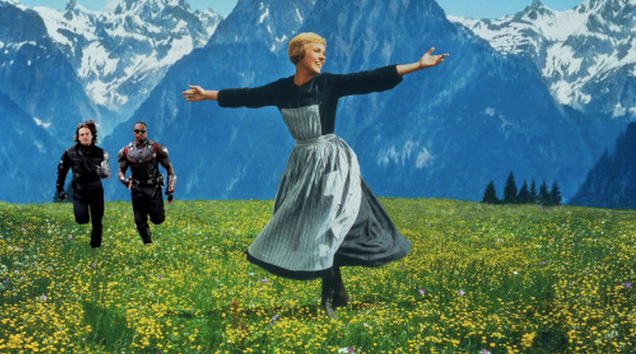 at-uno also, er, ran with the theme: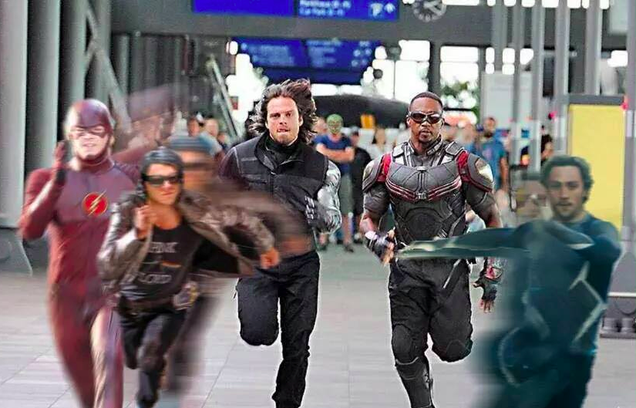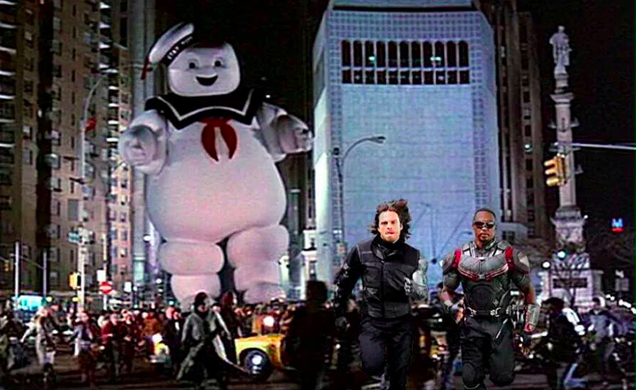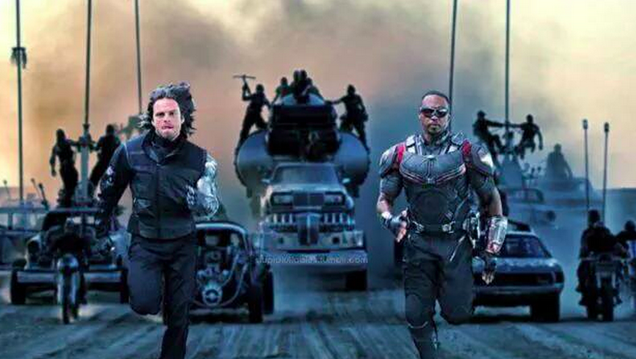 While user sherlockspeare made an ultimate in-motion meme mash-up: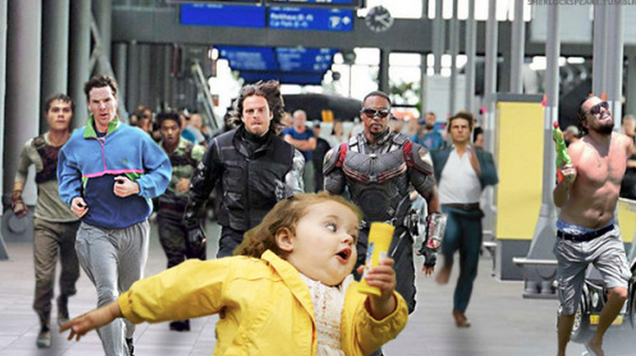 Captain America: Civil War is more than nine months away, but is already inspiring web-based hijinks. What'll happen when we get an actual trailer? And where else should Bucky and Sam be running? Feel free to fire up your own photo-editing tools to put your spin on the picture, and post them in the comments below! [Comicbookmovie, Tumblr]