The Moto X Style Pure Edition will be available September 3rd, according to a tweet by Motorola (that has since been taken down.)
We've reached out to Motorola to confirm the date, but we've previously heard that the launch would be coming in September.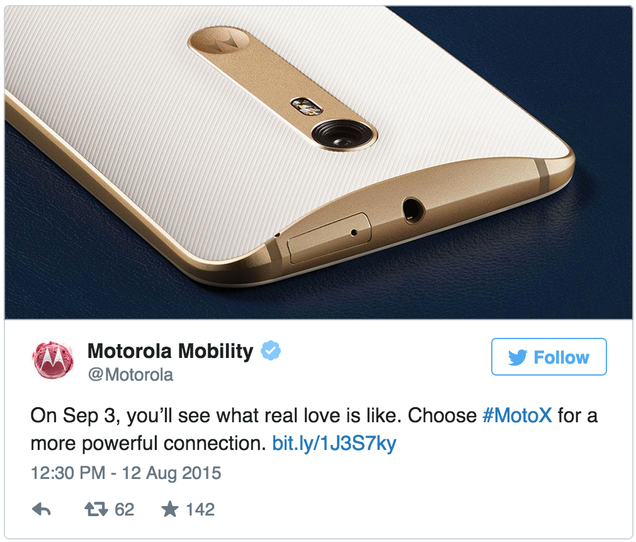 The Moto X Style is the third generation of Motorola's Moto X, meant to take on all the Android juggernauts out there, and starts at a crazy good price—£300. That includes a 5.7-inch QHD display, Motorola's excellent software, and in-depth customisation via Moto Maker.
You can read all about the new Moto X in our hands on.