Well would you look at that, August is basically over. Holy shit. I often talk about how months seem to fly by, but this really has. Windows 10 has been out for a month and IFA starts next week (God dammit...). August has seen a lot, we saw two brand new Samsung flagships, Fantastic Four somehow managed to be worse than angry nerds predicted, Facebook lunched a virtual assistant for some reason, mainstream media made VR look so lame, we found out that iTunes is technically illegal, and Noel Edmonds publicly came out as a complete nutjob.
We've also seen plenty of apps, even if Windows 10 has been pinching some of Windows Phone's miniscule limelight. But which apps were the best? Here are the apps you should have before we hit 00:01 on 1st September.
iOS Apps
---
Gif Wallet: GIFs are great at expressing emotions, but keeping hold of the right ones is a fuss. Enter Gif Wallet, a handy little app that safely stores your GIFs in their own special place. You have to find them all initially, but you'll be safe in the knowledge that you'll never lose them, or get them mixed up in your photo gallery, ever again. It even backs them up to imgur for you. [Free]
---
Just Watch: If you want to watch TV and film content, one of the best ways to do it is via streaming services. The only problem is knowing what's on offer across the many options. Just Watch is a service that lets you see what's available on a variety of streaming services, including iPlayer, Netflix, Amazon Prime, Now TV and more. [Free] 
---
The Everything Machine: This one is aimed at children, but personally I think it sounds pretty damn cool. The Everything Machine lets you build incredible things using the existing hardware within your iPad. You use the app to connect different components together to create cool things. You can also connect to other iOS devices to use their hardware and continue the creativity. Examples you can make include a slow-motion camera, a kaleidoscope, a voice disguiser, and anything else you can imagine. [£2.49]
---
App in the Air: As far as apps puns go, this one is pretty good. Good thing it has a great app to go along with it. App in the Air is a flying assistant that keeps you up to date with the status of your upcoming flights, as well as featuring in depth guides to the world's airports. It's got a new update, which comes with a brand new design, an option to communicate with people travelling on the same flight (which is opt-in), in-airport navigation for certain airports, and crowdsourced information about airports and airlines. [Free — with in-app purchases]

---
Read our updated list of essential iOS apps here.
---
Android Apps
---
Kaboom: One of the dreadful things about social media is that everything said is potentially permanent, and deleting shameful posts from your past is a massive pain in the arse. Kaboom circumvents that, by letting you share self-destructing content to Facebook, Twitter, WhatsApp, SMS, and email. That means you have full control over the content you share, and don't have to worry about it lingering on the internet for all eternity. [Free]
---
Kono.ai: This one is a virtual assistant specifically designed to help you organise your scheduling. It's designed to organise meetings with all the relevant parties, without having to message back and forth trying to find a time suitable for everyone. It makes recommendations based on who you've invited, and the best thing is that they don't even need the app for it to work. [Free]
---
Landmarker: If you're looking for new places to visit you could use a mapping app, or you could use Landmaker for a more minimalist approach. Landmarker is a compass that shows you key destinations in your vicinity, and if you see something you like you can pull it up in Google Maps by clicking on it. Just hold up your phone and circle around to see what's there. [Free]
---
Ninja Snap: Like it or not, we all have those nosey friends who can't not try their best to search through your phone at any given opportunity. If you'd rather they didn't sneak around your photo album, this app can help. Ninja Snap will take pictures of them while they browse your phone, and then force them to scroll through them. If that's a bit too creepy for your taste, you can also set it to add random shots of Kanye West's face onto them. That should make them laugh. [Free]

---
Read our updated list of essential Android apps here.
---
Windows Phone Apps
---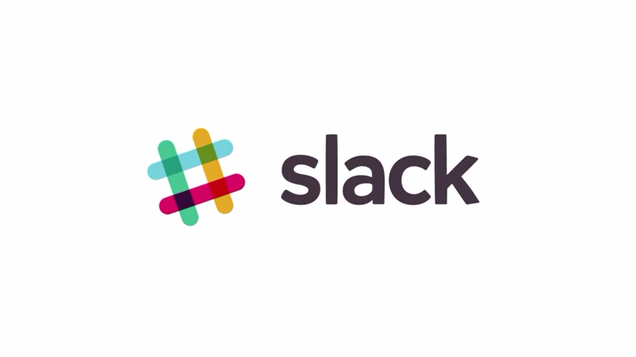 Slack (Beta): For those of you who don't already know, Slack is a popular business collaboration tool that includes built-in messaging, and file sharing. It's now available on Windows Phone in beta form, but it's a public beta so everyone gets to download it. There's also a Windows 10 design to make it stand out. [Free]
---
Xender: With many of us toting around multiple devices, keeping on top of file transfers can be tricky. Xender lets you send all of your files, whatever they may be, to all of your devices. No pesky cables, no hassle, and no need to mail yourself everything. Heck, if you're transferring between phones, you don't even need an internet connection. [Free]
---
Ganiza: This is one for helping you organise plans with your friends. You see what's around you, or you can suggest new ideas, and send them to your friends to vote on. You can send three ideas at a time, and it all saves you from endlessly debating what to do with your days. [Free]
---
Hyperlapse Mobile: Nobody wants to watch big long videos of your activities, so if you're the kind of person that straps an action cam to your head at every opportunity you might want this on your phone. Hyperlapse condenses your long videos into a single, easy to watch hyperlapse video that won't take all day. That way people can see what you did without be bored by all the uneventful parts. [Free]
---
Read our updated list of essential Windows Phone apps here.
---