When you ride a bike at night, staying visible is essential. In that respect, this illuminated helmet not only adds lumens to your ride, but gives you some added functionality compared to your average clip-on lights.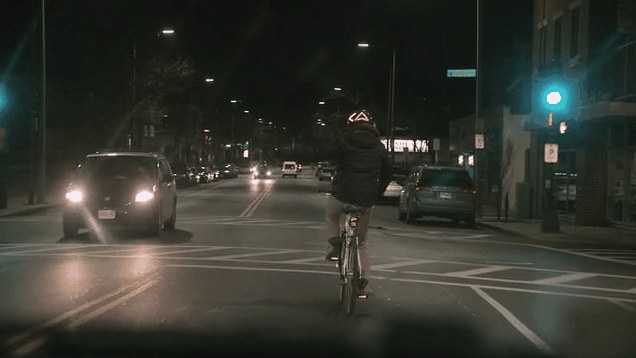 It's called Lumos. It's a bike helmet that packs in more than 60 LEDs, which are bigger, higher, and brighter than traditional bike lights. The helmet's lights act as turn signals and brake lights. And since they're built into the helmet, you don't need to worry about your lights getting stolen, forgotten, or lost.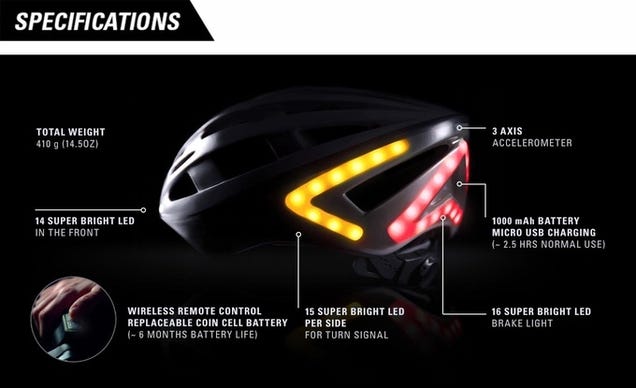 How does it work? The brake light is activated using the built-in accelerometer that senses when your speed is dropping, while the turn signals are controlled by an included wireless remote you put on the handlebars. You can charge the whole waterproof helmet, which is available in two sizes, via USB.
The project is being incubated in the Harvard Innovation Lab. The team says "our latest batch of prototype designs has in fact already passed our lab impact tests," and they're on track to meet all safety standards. Harry Potter fans might be a bit possessive of the name, but we're guessing at least a few have backed the campaign, as it has far outstripped its funding target. [Kickstarter]