Do you love emoji? Do you love emoji so much that you want to wear gold-plated versions of it on your body? Does somebody you love love emoji that much? Then, this is the buyer's guide for you.
Emoji fashion in general is not a new concept. For years, it's been a fixture on Etsy, headline-hungry design firms.
True fashionistas know an elegant and attractive piece of jewellery for an affordable price is a more intriguing statement. However, the wrong piece of emoji jewelry screams, "I'm trying way too hard to be down with the millennials. The right piece simply says, "I'm down with the millennials".
So you want to buy some emoji jewellery? Here's a handy guide to the best deals out there.
---
Emoji Rings You Can't Quite Tell Are Emoji
Hip retailer Firebox says these silver sterling and gold-plated emoji rings are a "real conversation starter". They're just what you want out of emoji jewellery, though: subtle, fun, and true-to-form. You almost don't know it's the poo emoji, but when you look close, it's definitely the poo emoji! Other emoji ring options include three sizes of each of these: Fist bump, heart eyes, OK sign, peace sign, pizza, and sassy girl. [£25]
---

So you want to be high class? Check out Jane Basch Jewelry Designs. These emoji come in solid 14-karat gold, rose, and white gold. For less than half that price, you can .925 sterling silver or 22-karat gold over sterling silver. You can even upload your own emoji and have it custom-made! But class is costly. [£88-£201]
---
Emoji Charm Bracelet That Looks Like it's From 1895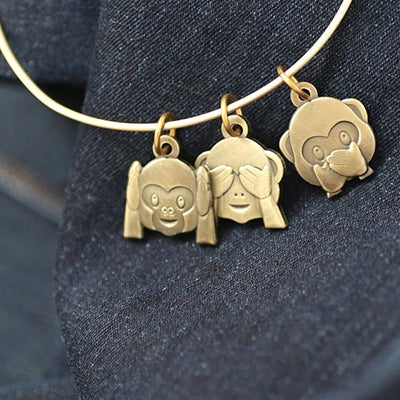 Pick a tone — silver or brass! Pick your emoji — up to three! Charm bracelet complete! These lovely antique finish emoji practically look like collectable coins, and they're not just good for charm bracelets. You can string them on a chain and have yourself a charm necklace. [£16.24]
---
High-Class Emoji Necklace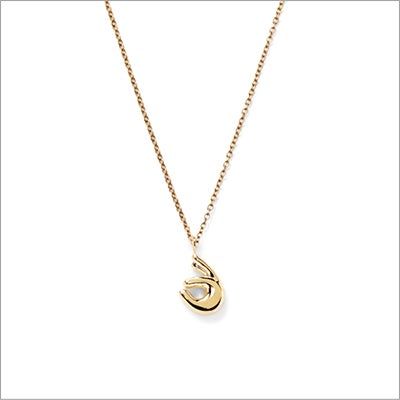 Another classy entry comes from New York-based designer Alison Lou. You can tell that it's the OK! emoji for sure, but somehow it looks like a luxurious version of the OK! emoji. The designer makes a few other emoji-inspired items, most of which are also classy. [£308]
---
Cheap Plastic Emoji Earrings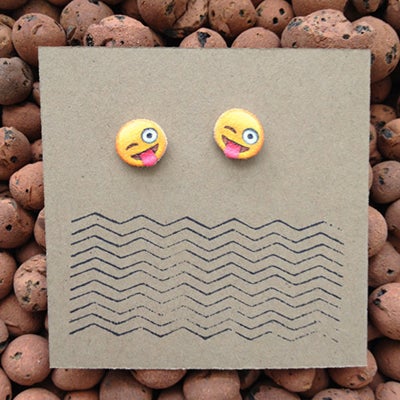 These emoji earrings from San Diego were featured on the Today Show once. They're cheap and they look cheap, too. Think of them as starter emoji jewelry. There's a ton of cheap emoji jewelry on Etsy—if you just search "emoji jewelry," you'll find it. The emoji earrings above are the best. [£14.63]
---
Crappy Emoji Jewellery That You Should Avoid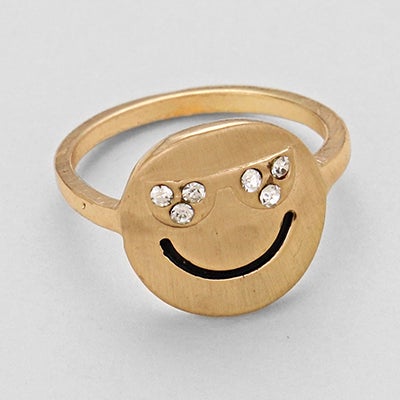 There's a whole slew of ugly emoji jewelry out there. Here's how you know how to spot it: It's ugly. Usually, there are fake gemstones involved. Sometimes, there are real gemstones involved. If there are any stones involved, it's probably gaudy. The ring above is cheap, but it's also crappy. Steer clear. [£3.25]
Top image via Quiet Lion