I literally gasped in disbelief when I first saw this timelapse by Toby Smith of the Gunhilde Maersk at sea. It goes from Ho Chi Minh City in Vietnam to Ningbo, China and the night scenes are unbelievable.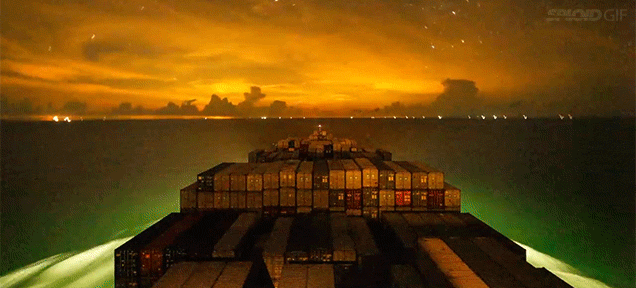 The skies are peppered with glittery stars and the lights of the port cities paint the horizon in a sort of ethereal fire and the container ship shines through the sea in an illustrious green and it's all the most amazing thing to see.
Shooting stars zip through, clouds pass by and when the Sun comes out, my God it's just all so pretty. And to be honest, the colour combination of it all doesn't even seem like it's from our planet.
---
This post originally appeared on Sploid, a Gizmodo blog of delicious brain candy