I don't suppose you've heard the rumours that Google will announce its new Nexus phones on September 29th? That seems pretty damn likely—because we just got invited to a Google event that very day.
While the invite doesn't have any smoking guns like "come see our new Nexus phones," it sure does sound like an Android-centric event. "Join us for some tasty new treats and much s'more," reads the invitation—clearly referring to the new Android Marshmallow. And Google's promising some sort of hands-on, too.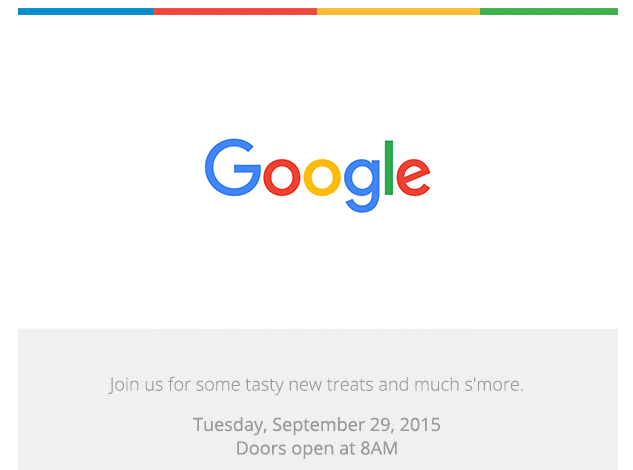 We'll be there in New York City at 9AM (2PM BST) on the 29th to bring you the news. For now, here are the Nexus rumours we've collected... which may well be about to come true. It sounds like we might see two new phones: an LG and a Huawei.